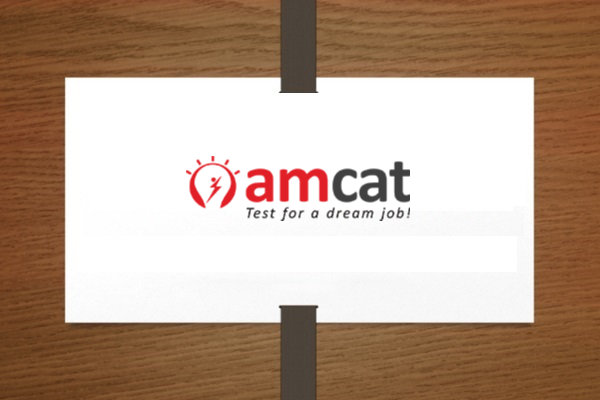 AMCAT – Aspiring Minds Computerized Adaptive Test is made to asses your skills and your readiness to face challenges in the corporate scenario. Moreover, in the AMCAT exam, you are evaluated on your practical knowledge rather than theoretical knowledge.
Also, AMCAT validates your skills and job readiness which strengthen your candidature. So, read on to find out more about why you should start your career with the AMCAT exam.
Importance Of Skill-Set
AMCAT always try to put your skill-set and job readiness at the forefront to show the recruiter that you are perfect for the job role. In addition to that, AMCAT targets both genric and job specifics skills that are a must in the job role you are interested in. Now, that is why there are two modules in the AMCAT exam – Compulsory and Optional.
The compulsory modules are for everyone, irrespective of their educational background. However, your domain modules target the job role and your skills.
All, this will assess you on your skills and readiness to shoulder the responsibilities associated with the job role.
AMCAT Feedback Report
You will get the AMCAT Feedback Report with your AMCAT score. The Feedback report gives you a detailed insight into your strengths and weaknesses across all the modules (compulsory and optional).
Knowing your strengths and weaknesses will help you improve not just your overall performance, but it will also, help you make a better resume and develop your interviewing skills.
Resume Writing
Now, you know about your strengths and weaknesses which can help you create an impeccable job resume. The reason being that, while creating your resume, you can smartly highlight your strengths and can use your AMCAT feedback report to write about it. This will give a professional edge to it. In addition to that, you can put AMCAT certification in your resume to give more weight to it.
Moreover, you can take help of our resume writing services to give your job resume an edge over the other candidates.
Job Interview Hacks
It is always advisable to prepare for your job interview in advance. Now, questions related to your strengths and weaknesses are very common and the chances of being asked very high. Here, through your AMCAT score and AMCAT feedback report, you can show the recruiter that you are ideal for the job at hand. Moreover, this will help you in framing answers for the interview questions.
Exclusive Job Opportunities
Now, after getting your AMCAT score, you can apply for exclusive AMCAT job opportunities on the AMCAT job portal. Moreover, you can find a lot of job opportunities in domains such as IT, Management, services, etc. Now, this will cut the competition for the job post by a margin.
In addition to that, the recruiter will contact you on their own. So, this makes your job search experience as smooth as possible. All this manifolds your chances of bagging the job you want based on your skills.
All these are the biggest reason as to why AMCAT doesn't only give your career at boost but also, help you in choosing the right path based upon your skills and knowledge. Therefore, book your AMCAT exam and take your career to new heights.