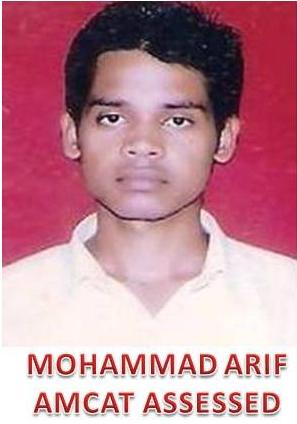 The run for my first job was a mixture of hard work and perseverance,which started with my interview at HCL, Greater Noida in Feb 2011, an opportunity I got through Aspiring Minds. I struggled hard & finally in Dec 2011 my run came to an end when I finally got selected in Urbantouch. I appeared for more than 20 interviews but due to lack of proficiency in English, I was rejected every time. I owe my achievements to my USPs: Ability to learn from my mistakes and my perseverance.
One thing I must mention here is that one should never lose hope. In an interview, it's not always possible for an interviewer to judge a candidate's abilities within 5-10 minutes. So never rate yourself low if you are rejected in an interview. Keep working hard while eliminating your weak points and in the end you will surely succeed.
Remember "Failure is Success…….if we learn from it" Thank you Aspiring Minds for kick starting my career!!!
Mohammad Arif
Noida Institute of Engineering & Technology
More than ten lakh students have taken AMCAT, each month more than 70,000 interview calls are given by companies based on AMCAT. 200+ companies recognize AMCAT and each month more than 60 new companies use AMCAT to recruit freshers.Visit http://www.myamcat.com to know more!