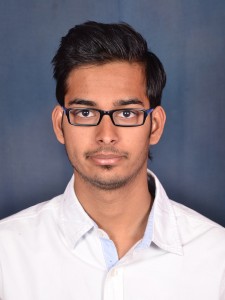 "It was a great experience with AMCAT and it really helped me a lot to get a job at Mphasis."
Aditya Tiwari, Rajasthan Technical University, 2016 Batch
Aspiring Minds: Tell us something about yourself and your career goals.
Aditya: Hi, My name is Aditya Tiwari. I want to be a successful software engineer and work for an organisation which will enhance my professional and personal skills.
Aspiring Minds: What difficulties did you face while searching for a job and how did you overcome those difficulties?

Aditya: I did face some problems but I tackled them with patience and confidence.
Aspiring Minds: Tell us about your experience post giving the AMCAT test and how AMCAT helped you in getting the job at Mphasis?
Aditya: It was a great experience with AMCAT and it really helped me a lot to get a job at Mphasis. It was through AMCAT that I got an opportunity to be associated with a reputed software MNC.
Aspiring Minds: Would you suggest other job seekers to take AMCAT? If yes, why
Aditya: Yes, anyone who is seeking for a job in a well renowned company must go for the AMCAT test .It provides a platform for everyone to showcase their skills and knowledge.
Aspiring Minds: Would you like to share some tips which can help other job seekers in getting a good job?

Aditya: I would say that one should focus on his/her strong subject areas. Students have a perception that learning many programming languages would get them a software profile. But that is untrue. I think they should concentrate more upon building their concepts.