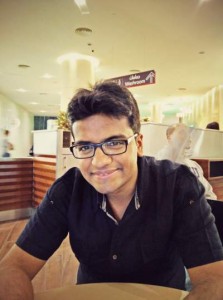 "After taking AMCAT, I got interview calls from many companies. I guess the test provided them an insight into my real capabilities."
Rohan Garg, Maharaja Agrasen Institute of Technology, 2016 Batch
Aspiring Minds: Tell us something about yourself and your career goals.
Rohan: Hello, My name is Rohan Garg. I want to be a good software developer and explore new areas in this field.
Aspiring Minds: What difficulties did you face while searching for a job and how did you overcome those difficulties?
Rohan: The primary problem that I faced was, the difference between what is taught in the college and what the industry expects from the students. Without practical knowledge, it becomes a challenge to get a good job.
Aspiring Minds: Tell us about your experience post giving the AMCAT test and how AMCAT helped you in getting the job at Avalon Information Systems Pvt Ltd?
Rohan: After taking AMCAT, I got interview calls from many companies. I guess the test provided them an insight into my real capabilities. AMCAT gave me the wonderful opportunity of getting interviewed for the software developer profile at Avalon Information Systems. The selection procedure consisted of multiple rounds of interview which I successfully cleared. I am highly indebted to AMCAT for their wonderful support system to enable young engineers enter into the mainstream foray.
Aspiring Minds: Would you suggest other job seekers to take AMCAT? If yes, why
Rohan: Yes absolutely. I believe AMCAT provides the complete assessment of your core skills which puts you in spotlight of multiple companies. It is an excellent platform for freshers to interact with the companies and understand what they really need.
Aspiring Minds: Would you like to share some tips which can help other job seekers in getting a good job?

Rohan: I would advise everyone to take the test seriously and give their very best in the first attempt. After the test, work regularly on your coding skills as they would play a prime role in the selection process. And lastly, don't lose out hope there are plenty of job opportunities out there. Good luck to all!