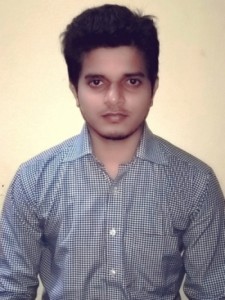 "I did face problems with the eligibility criteria as my scores were not that great and I overcame this issue by taking AMCAT at the right moment."
Abhijit Das, Hooghly Engineering & Technology College, 2016 Batch
Aspiring Minds: Tell us something about yourself and your career goals.
Abhijit: My name is Abhijit. My career goal is to work with a reputed firm and gain some work experience for better contributions towards an organisation.
Aspiring Minds: What difficulties did you face while searching for a job and how did you overcome those difficulties?
Abhijit: I did face problems with the eligibility criteria as my scores were not that great and I overcame this issue by taking AMCAT at the right moment.
Aspiring Minds: Tell us about your experience post giving the AMCAT test and how AMCAT helped you in getting the job at Good Through Software Solutions Pvt Ltd?
Abhijit: I took AMCAT and scored well. AMCAT really helped me to get a job in Good Through Software Solutions Private Limited.
Aspiring Minds: Would you suggest other job seekers to take AMCAT? If yes, why
Abhijit: I would suggest other job seekers to go for AMCAT as it will help you know the areas where you should give more emphasis and eventually would help you succeed.
Aspiring Minds: Would you like to share some tips which can help other job seekers in getting a good job?

Abhijit: They should keep trying and taking as many exams and interviews as possible, as it will boost up their confidence level and will help them get a worthy job.