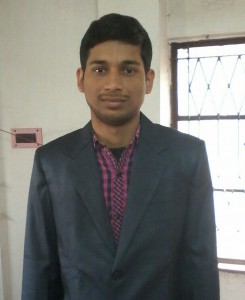 "AMCAT provided a lot of assistance in getting my first job. I am thankful and indebted to AMCAT."
Saikat Chatterjee, Pailan College of Management & Technology, 2016 Batch

Aspiring Minds: Tell us something about yourself and your career goals.
Saikat: My name is Saikat Chatterjee. Currently, pursuing B.Tech from Pailan College of Management & Technology in Computer Science. I want to work with a reputed I.T Company.
Aspiring Minds: What difficulties did you face while searching for a job and how did you overcome those difficulties?
Saikat: Placement of our college was not up to the mark and hence many of us couldn't end up getting a job offer. AMCAT provided a lot of assistance in getting my first job.
Aspiring Minds: Tell us about your experience post giving the AMCAT test and how AMCAT helped you in getting the job at Mindtree?
Saikat: AMCAT provided me the opportunity to appear for the interview at Mindtree. I am thankful and indebted to AMCAT.

Aspiring Minds: Would you suggest other job seekers to take AMCAT? If yes, why
Saikat: Yes, of course. AMCAT provides you a number of good job opportunities based on your score. If you manage to score well, there will be no dearth of options.
Aspiring Minds: Would you like to share some tips which can help other job seekers in getting a good job?
Saikat: You should have a combination of good technical knowledge and communication skills.