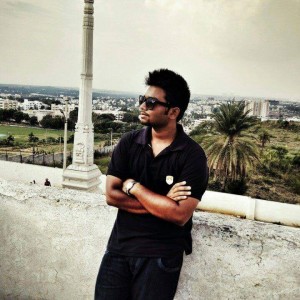 "Take the AMCAT test and you'll get interview calls on a weekly basis if your score is good. And also to people who got recruited through campus, you can also try your luck with AMCAT. Who knows, maybe you'll get a better job."
Jayanka Ghosh, SJB Institute of Technology, 2016 Batch

Aspiring Minds: Tell us something about yourself and your career goals.
Jayanka: Hi, My name is Jayanka. I would describe myself as hard working and confident. My hobbies include coding and problem solving. I want to use my programming skills and gain experience to be in a position that people recognize me for my work.
Aspiring Minds: What difficulties did you face while searching for a job and how did you overcome those difficulties?
Jayanka: My scores were not up to the mark and that was my biggest hurdle. Thus, even being really good at programming, I was being rejected by almost all IT companies. I managed to secure only a technical support job during my college placements. My foremost goal at that point of time was to fix my grades before completing engineering and make it 60% at least. A friend told me about AMCAT, and I thought I'd give it a try. I took the test, and became an AMCAT topper.
Aspiring Minds: Tell us about your experience post giving the AMCAT test and how AMCAT helped you in getting the job at Codilar?
Jayanka: After taking the AMCAT I was doubtful that I would get any interview calls, but AMCAT really helped me a lot. I got an interview call from Codilar. I prepared and cracked the interview, and I must say, Codilar has all what I wanted in a company. Thus, in a way, AMCAT helped me to start my career and for that I'm thankful forever.
Aspiring Minds: Would you suggest other job seekers to take AMCAT? If yes, why
Jayanka: Yes, I would. Firstly, if you don't get a job from your college placements, don't be disheartened. Take the AMCAT test, download the app, and you'll get interview calls on a weekly basis if your score is good. And also to people who got recruited through campus, you can also try your luck with AMCAT. Who knows, maybe you'll get a better job.
Aspiring Minds: Would you like to share some tips which can help other job seekers in getting a good job?
Jayanka: Firstly, focus on your grades. I learnt it the hard way. Secondly, along with grades, enhance as much additional skills as possible. Grade are just the starting filter. The thing they really see are your technical skills. Thirdly, be confident. Confidence plays a key role in the interview. Try don't be overconfident, though. And lastly, don't be disheartened. Give it time. You'll reach there sooner or later.