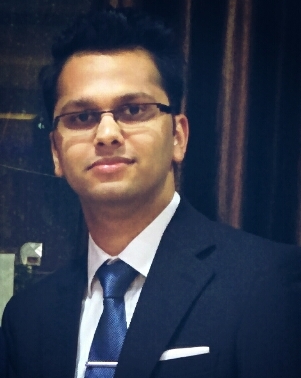 "The job market is changing rapidly and hence it is important to have platforms like AMCAT that keeps us updated and provides various job options."
Sunny Singhal, Maharaja Agrasen Institute of Technology, 2016 Batch
Aspiring Minds: Tell us something about yourself and your career goals.
Sunny: I am a final year B.Tech Computer Science Engineering student from Maharaja Agrasen Institute of Technology, Delhi. I aspire to build my career in software development. I also want to use technology as a medium to bring some positive changes to the world.
Aspiring Minds: What difficulties did you face while searching for a job and how did you overcome those difficulties?
Sunny: There are opportunities present in the market. Companies want to hire software engineers but not all of them visit our campuses for placements. Hence, there needs to be a medium that can help us access these unknown opportunities. AMCAT is one such wonderful platform that helped me bridge this gap.
Aspiring Minds: Tell us about your experience post giving the AMCAT test and how AMCAT helped you in getting the job at Josh Group?
Sunny: I took AMCAT and the results came out within a week. I scored pretty well and soon my inbox was filled with job options. I sat for the selection process of Josh technology group and after 5 to 6 rounds of online test, subjective & objective written tests and technical interviews, I got selected. The whole procedure was quite long but it was worth it. I really thank AMCAT for this wonderful opportunity.
Aspiring Minds: Would you suggest other job seekers to take AMCAT? If yes, why
Sunny: Yes, I would recommend job seekers to take AMCAT. The test pattern is unique and a number of companies hire through AMCAT. It is not only beneficial for the freshers but the experienced candidates can consider AMCAT as well. It has great job options. The job market is changing rapidly and hence it is important to have platforms like AMCAT that keeps us updated and provides various job options.
Aspiring Minds: Would you like to share some tips which can help other job seekers in getting a good job?

Sunny: Focus on your core subjects as that is the first parameter for most of the companies to evaluate freshers. Try to take AMCAT as soon as possible so that you do not miss on opportunities.  Don't lose hope if you are not able to make it through interviews. I appeared for at least 12 or 13 companies before getting selected in Josh technology group. Stay motivated and stay focused.