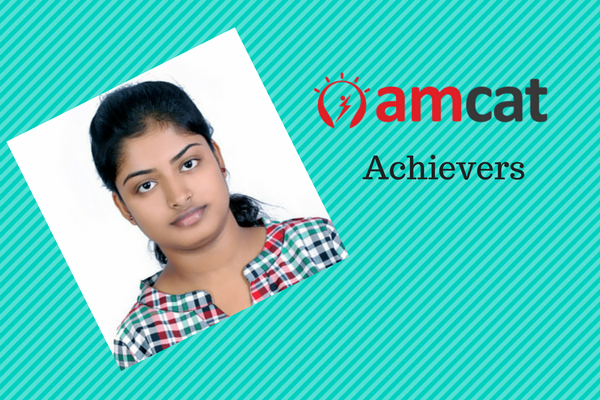 An IT job for freshers, that too with an MNC? Quite a big deal in this tough job market. Don't you think so?
Let's see how Arpita, a fresh graduate from Saroj Mohan Institute of Technology managed to kick-start her career in one of the top MNC, Accenture just by giving AMCAT.
Q: What difficulties did you face while searching for a job and how did you overcome those difficulties?
The aptitude rounds were a nightmare for me. AMCAT helped me a lot in this aspect.
Q:How long did it take to get your 1st interview call after AMCAT?
Around 6 months.

Q: Tell us about your experience post giving the AMCAT test and how AMCAT helped you in getting the job at Accenture?
Arpita:  I scored pretty well at AMCAT hence got a number of interview calls. Companies that hire through AMCAT are really big and offer good CTC. I am really grateful to AMCAT for my selection in Accenture. As a student of Computer Science, Accenture is one of the best company where I can start my career.
Q: How many interview calls did you get after taking the AMCAT?

At least 10-15 calls.
Q: Would you suggest other job seekers to take AMCAT? If yes, why.
Arpita: Of course, AMCAT is one of the best platforms for freshers. It is an easy exam and they have tie-ups with some really good MNCs.
She ended the conversation by saying, "I will suggest other job seekers to be really good in their aptitude (test), as it is something that you can't skip. Lastly, to get that dream job of yours take the AMCAT test today!"