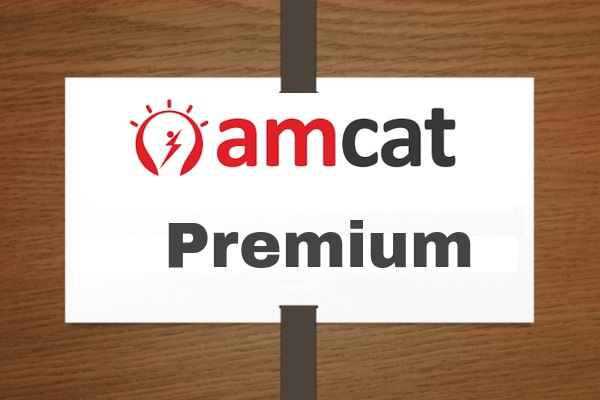 Finding the right job in this competition can be challenging and frustrating. However, there is a tool that will not only help you in finding your dream job but also, help you stand out from the crowd.
That tool is known as AMCAT Premium which will make your job hunt quicker and easier. Now, you might be asking yourself, "What is AMCAT Premium? How is it useful for you?" So, read the blog and find answers to your questions.
What is AMCAT Premium?
To get your dream job, three things are in your way.
Interview Calls: This is the first hurdle that you have to overcome in your job hunt journey. AMCAT provide you with interview calls based on your AMCAT score. The only thing you need to do is to get an outstanding AMCAT score. And, for that, you need to practice as much as possible.
PrepAMCAT is the simulated version of the AMCAT exam. Through this, you can better understand the difficulty level and exam pattern of the AMCAT exam.
Job Resume: After getting interview calls, you should start working on your resume. Your resume plays a very important role in your job search. Plus, without your resume, you can't apply to job openings.
Here, Resume Buddy comes to your rescue. It houses multiple job formats for you to choose from. In addition to that, it makes resume writing a piece of cake.
Job Interview: The hiring round is usually the last round of the recruitment process. Therefore, you should give your 100% when preparing for it. Mock-AI will help you improve and develop required interviewing skills.
In addition to that, it will provide you will detailed feedback to introspect and analyze your performance.
So, to make your job search as easy as possible AMCAT combined these three essential tools and created an ultimate solution called AMCAT Premium.
How is AMCAT Premium useful for your job search?
With AMCAT Premium, you can identify both soft skills and hard skills that are in demand. Moreover, the recruiter will take your candidature more seriously. All of this will help you get more interview calls.
Moreover, with Resume Buddy, you can make your resume pitch-perfect. In addition to that, it will create a positive impression and positively impact your chances of getting the job.
Lastly, Mock-AI will boost your interview preparation by evaluating your body language. Plus, you will be able to understand where your interviewing skills lack.
Therefore, AMCAT Premium is a great tool for you if you want to take your job search to another level. In addition to that, it will not only help you get job opportunities by also prepare you for the hiring rounds.