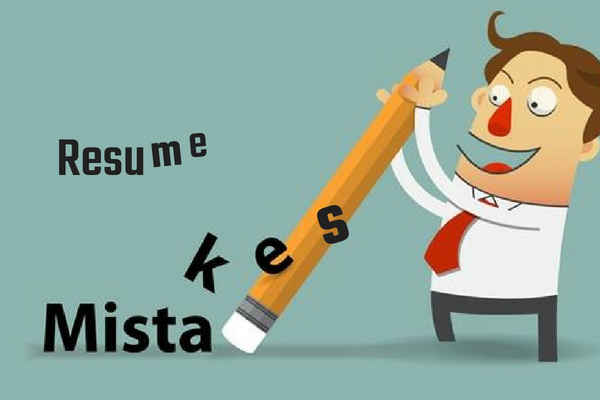 Resume making is probably the most tiresome yet difficult job. Professionals with years of experience find it difficult to create perfect resume.  As such, as a fresher, you should be extra wary of making resume mistakes.
In a bid to steer clear of the big mistakes there are many mistakes that might just slip from your attention. These mistakes are not the end of your job application and your recruiter might ignore the mistakes. However, if you make many of these non-scalable mistakes on your job resume then that might turn things against you.
So, here is a checklist of the resume mistakes that you need to check –
1. Too many fonts 
Yes, you just want your resume to stand out and will go to extreme lengths to ensure that. You tend to use multiple fonts and font sizes on your resume and its one of the biggest resume mistakes you can make. Your resume has to look appealing and uniform while highlighting all the important points. This is a problem that often happens when you choose the wrong template. You can use a tool like Resume Buddy which has over 25 readymade templates and you just need to fill in your information.
2. The positioning of sections
Putting your personal information and hobbies at the top and letting your academic scores slide to the bottom is among the worst resume mistakes you can make! A job resume will have different sections like – Resume Headline, Academic scores, Work experience, Projects, Achievements, Extra-Curricular activities and Personal Information to just name a few. It is important that all these line up properly because the recruiter spends just a few seconds scanning through your job resume. Using a resume template will make life easy for you.
3. Too many words and jargon
Freshers are very enthusiastic about making an effort on the recruiter and hence make one of the most common resume mistakes of writing too much. Now, it's not a major mistake but it is something that is irritating to the reader of the resume. Too many words, extra lengthy paragraphs and lot of jargon can spoil the flow of the job resume and distract the reader. You want the recruiter to be focused on the resume and hence one of the best resume tips for freshers is to keep your sentences crisp and easy to understand.
4. Putting images and photographs
Unless you are applying for a model position you don't need your recruiters to know how you look! One of the common resume mistakes is to put your passport photo and it could be because some of the free templates online suggest doing that. Or even the use of logos of the companies you interned worked for. All the images just add clutter to your job resume. What you require is a clean and bold resume that is attractive to look at. You can use a tool like Resume Buddy that has great templates that do not look cluttered.
5. File naming and saving
'Resume for X company final', imagine saving your job resume file with that title and sending it to company Y! That's a blunder but one that's not very big because generally, recruiters will not have the time to focus on file names. And also because they are aware that you are applying to other companies. If the job resume is edited towards company Y then it can even be pardoned! But just make sure you don't repeat these same resume mistakes the next time you save the file. Also, save the file in Microsoft Word because its easy for the recruiter to share it internally.
So there you go, these are the five resume mistakes that are not too damaging to your job application but ensure rectify all of them for that perfect resume! Done with resume writing and wondering how to prepare for the next stage of the interview? Find more advice on our blog here.