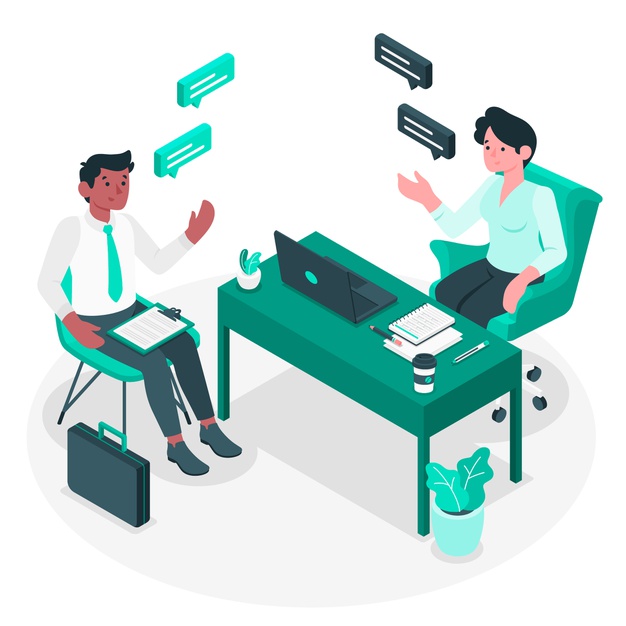 Congratulations! You finally made it to the job interview.
You did everything to nail this job interview, you read up about the company, practised answers to some common interview questions, was on time and wore the right kind of clothes. Now, you are anticipating whether all your efforts got you the job offer or not.
So, fret not because after reading this blog, you will get a fair idea of whether you nailed that job interview or not.
Discussing The Job Responsibilities
If the interviewer is getting specific about the day to day responsibilities of the job role, then that means that the recruiter is considering your candidature for the job role. Moreover, it also means that they are confident in your skills and abilities to talk about the nitty-gritty details.
For instance, If the recruiter is saying "you will", "you can" or "you would" when talking about the overview of the job, then that means they are imagining you in that job position.
Salary Negotiation
The recruiter mentioning salary means that they are serious about your candidature. If the recruiter asks you about your past salary or what you salary expectation then that a cherry on top.
Moreover, the recruiter might start talking about their work environment, company culture and incentives. Even that is also a green flag that the interviewer is interested in your profile.
Follow Up For The Next Rounds
Most of the times, there are multiple rounds that you have clear before you are selected for the job. And, if the interviewer is mentioning about the upcoming sounds, it is easy to say that your interview was nothing less than success.
Now, don't let this get into your head, you still need to prepare for the second round of interview. So, take your time and start gearing up for the next round and prepare more than you did for the first round.
There are the top 3 green flags that you should look out when in an interview. Moreover, a successful interview can be 10 minutes long or 30 minutes long, it all depends on you. In addition to that, be confident in yourself and your interview preparation.
Best Of Luck!