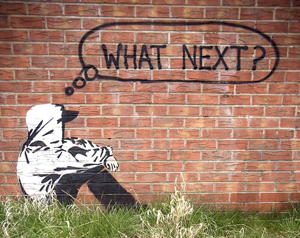 Yes the long awaited season of off campus interviews has finally arrived. The question is Are you ready for it? If not then make sure you get yourself in tune with the opportunity. There are numerous students who don't bag a campus placement, if you are one of them trust me there's nothing to worry. The key is to never lose hope.
A well known notion that we know about Campus Placements – It is 40% hard work and 60% Luck. So don't lose hope if you haven't made it in the Campus Placement. Use this precious time to prepare for the Off campus Opportunities.
First thing first!
1. Brush up your professional knowledge
As most of the companies do opt for a preliminary aptitude test, it is recommended to prepare for them, solve good amount of question from CAT books. It would help for speed and accuracy. Learn the tricks and tips associated with the questions. Work hard on developing your ELQ (English + Logical + Quantitative) skills and brush up your domain specific skills.
2. Recheck your Resume
There must have been some flaw, which didn't make your resume stay atop others.
Want to figure out what may be the reasons? Check out Common resume mistakes freshers should avoid

3. Read the reviews/experiences
It's highly recommended that you check Glassdoor reviews and Geeksforgeeks.com about the interview process of the companies to gain insights what type of questions are asked in the interview. Also you can call up a few seniors to gain some of their experience and have an idea about the company.
4. Revamp your LinkedIn profile
In this digital age updating your professional profile on LinkedIn has become a very important aspect of every job interview. For tips on improving your Linkedin profile and making it more professional , Click here

5. Stay Updated
Read newspapers, journals and keep yourself abreast with the current affairs by watching news channels. Devote equal time to technical and non technical subjects daily. You should thoroughly learn all the basics and major concepts from any two of your favorite subjects. This will give you an added advantage and you may insist the interviewer to ask questions on those subject.
Also Read : 7 job skills every employer wants, Top 7 Tips To Dress For Interview Success

6. Academic Projects: Make sure you garner each and every minute details of your Project before an interview. Project plays an important during interviews, if you have good project you will always have an edge over other candidates.
7. Opportunity knocks only once
The secret thing about Off Campus opportunities is – They come by suddenly and not many of us get to know about it. You must act wisely as you never know if you'll get another opportunity or not! The bigger question here is how can you avail the best out of it?
Make sure you are ready with your best AMCAT score at the time of the off campus drive, so that you don't miss out on these golden opportunities. Get an AMCAT score, many reputed companies hire through AMCAT and intimate the students when they have vacancy. Don't be left out.
Check out the latest Off campus jobs LIVE! this week
If you like the tips presented here, do not forget to share them with your friends on Facebook, Twitter, Google Plus