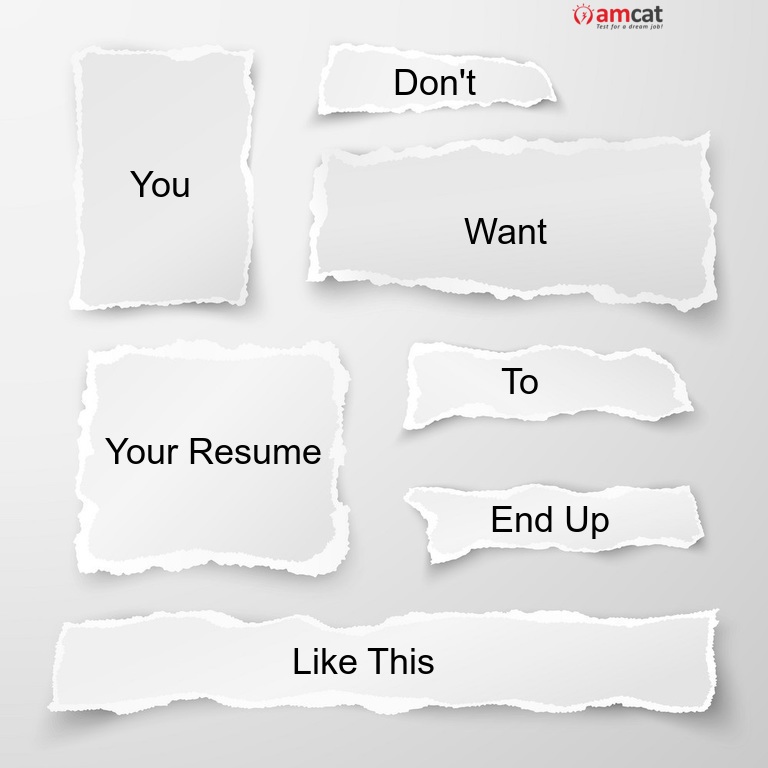 A job resume is made with the sole purpose of impressing a recruiter, influencing them enough to call you for an interview.
But most often, your fresher resume goes unanswered, and you are left wondering and sometimes even blaming the recruiter for not paying enough attention!
But recruiters today have a huge challenge of going through hundreds of resumes each day. The competition for each job is very high and the pressure on the recruiter to hire the right person even higher!
Make the job of the recruiter easier and avoid these top things they hate, so they will consider calling you for a personal interview.
1. The resume is unreadable and poorly formatted – This is one of the top things that the recruiter hates. If you have only less than a minute to go through a document that is riddled with funky fonts, pictures, and long paragraphs, even you won't read it!
A well-formatted job resume can be easily made by using resume templates that are easy to read and look aesthetically pleasing.
If you are not sure you have the right template for your fresher resume, use a tool like Resume Buddy that has over 25+ industry approved resumes templates.
2. There are unexplained gaps and misleading information – Recruiters don't want to spend time double-checking if you are giving them the right information. They need to be able to trust that you are giving them the correct information.
This is why they hate when you have unexplained gaps in your career and academic background, or when you provide misleading information about your work experience and academics.
For instance, if you have done a distance course, mention the same. Don't write the name of the university and college as if you have attended a full-time course there.
3. The language is not appropriate – The biggest mistake freshers do is to use big and important sounding words to impress recruiters.
Many times they get these words from a google search or use straight from existing fresher resumes found online. Recruiters hate this behavior because they don't like being taken for a ride!
They know the skill level you possess and would appreciate if you use simple and clear language to communicate.
Use proper English, the right phrases and correct language including the proper tense and avoid the pronouns like 'I' and 'We.'
Resume Buddy has readymade phrases that can be used for this task.
4. Focus on duties and not achievements – If your resume sounds like a job description of all the previous jobs you have held then be sure that the recruiter is merely going to discard your resume!
The recruiter hates finding job duties listed in a job resume, what they want to know is how you performed at your last job and not exactly what you were supposed to do.
Ensure you have numbers, facts, and achievements mentioned in the resume. Don't make any vague statements about what you did.
For instance, avoid sentences like 'Performed satisfactorily in a coding task.'
Also Read: 6 Key Differences Between Resume And CV
5. Mention of irrelevant work experience and personal details – Recruiters don't want to go through your saga; they want the information that will help them recruit you. It is good for you not to include any personal information that may bias the recruiter against you.
Don't add things like religion, caste, height, weight, etc. or post personal photographs on your job resume.
Also, one of the best resume tips is to include work experience that is related to the job you are applying for and not include any volunteer work or basic work done a few years back.
The key to avoiding all the things a recruiter hates is to get hold of the right resume template and fill out your fresher resume. Resume Buddy has all the features you require to make an excellent job resume.
For more such resume tips, follow our blog here.