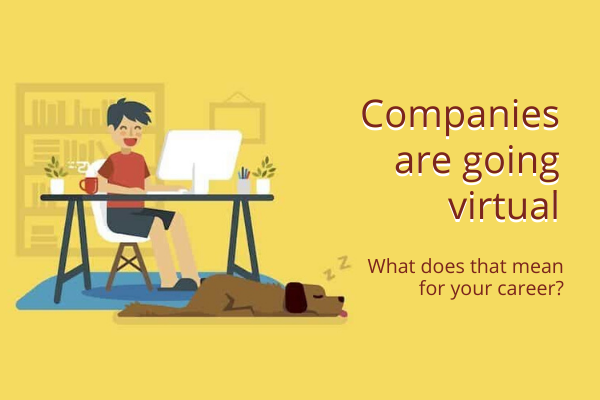 This year, the coronavirus has left all of us reeling. While it is important to concentrate on your health and safety, it is just as important to keep working towards your goals. In light of the lockdown still in place all over the world, the companies are changing their recruitment strategies.
Due to the COVID-19 outbreak, companies are using AI (Artificial Intelligent) automated systems. It offers a virtual mode of interviewing experience, instead of conducting traditional in-person job interviews. So, you don't need to shut down your job search because of coronavirus.
Moreover, the companies are taking all the precautionary measures to ensure your safety and health. Read on to learn more about how companies are changing their recruitment process and ways to keep your job search alive.
New Hiring Process Amid COVID-19
Companies all over the country have shifted to work from home to keep the industry going while also keeping their employees safe. However, since the rise of COVID-19, some companies are postponing interviews to mid-April or later, while others have opted for telephonic or video interview.
Video Interview
Companies are using technologies like skype, WedEX, Hangout, and more to conduct interviews. These technologies are helping recruiters to continue looking for ideal candidates for the job openings despite the lockdown.
A video interview is the best alternative to an in-person interview. It also cuts the scare of meeting anyone and violating the decorum of the lockdown.
Telephonic Interview
Recruiters usually use this type of interview to screen the candidates. This is the best way for the hiring manager to quickly filter out applications and move selected candidates to the next level.
Why The Companies Are Using These Mediums
Coronavirus has restricted movement and limited contact. But there are still a lot of positions, especially in the IT field, that need to be filled immediately. Software Engineers, HR managers and Media personnel are in high demand. And, that means, the hiring process is still in full swing. And, the only way to do so is through video or telephonic interviews.
A lot of recruiters on AMCAT are accepting your AMCAT score for the initial process of shortlisting the candidates. However, if you haven't given the AMCAT exam or don't have a good score, you don't need to worry about it. You can now give AMCAT from home and start preparing for interviews at home too.
Conclusion
Your job search doesn't need to take a break, even now. Companies have come up with ways to screen and hire candidates during this pandemic, and we have come up with ways to ensure that you are connected to the right opportunities.
Don't lose hope and keep looking out!