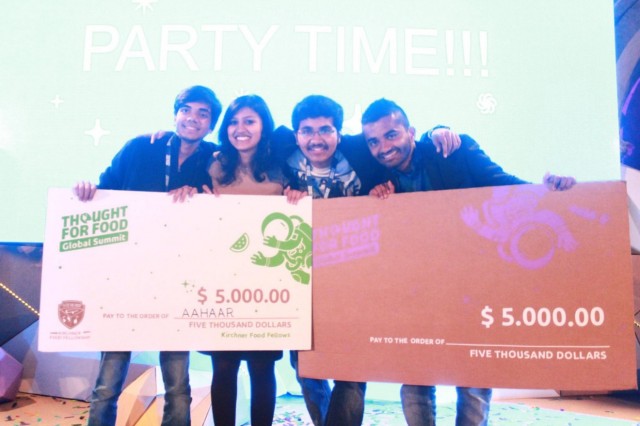 It was the best of times, it was the worst of times, it was the age of wisdom, it was the age of foolishness, it was the epoch of belief, it was the epoch of incredulity.
This is the journey of an idea from its inception stage to winning "Thought for Food" Challenge.
It all began, when one of my friends heard about a competition called "Thought for Food Challenge". It is an innovation competition, which aims to develop breakthrough ideas to feed 9 billion people. It offered $10k to the winner and free Europe trip to all the selected finalists. At that time the ignorant me, saw it as an opportunity for a free Europe trip. Little did I know that it would become such an integral part of my life.
So, we went ahead and formed a four member team of diverse people who had won a few competitions in the past.
Now, all that was left to do was think of an idea to
Feed 9 billion in 2050
Well, that seemed easy enough. All we had to do is, figure out a way to do that.
Surprisingly, it turns out — it is a very hard problem to solve.
Our whole idea generation process can be summed up in 5 phases:
Figuring a niche
Defining the idea
Idea Validation
Changing the idea
Communicating the idea
Figuring out a niche
Step 1: General problem to solve
The rules of the competition had given us a starting point. Atleast we had a generic problem to solve. Our sector was "Food Security". Maybe, you won't have this, while you are thinking about an idea. Then, your first step would be — to figure out a generic problem to solve.
Step 2: Idea Garage
Thereafter, we started by creating a Idea Garage. A simple spreadsheet document wherein we had ideas organised by 2 filters:
Niche Problems we could solve
2. Competitors whom we could get inspiration from