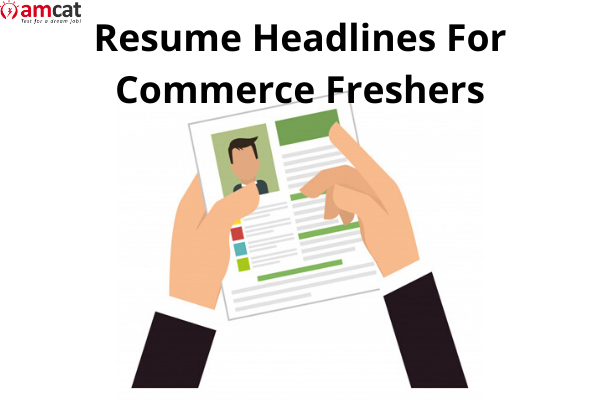 A resume gets a window of just 30 seconds from the recruiter. Therefore, in such a short time, your resume should be just a glance away from being shortlisted. Now, this is where Resume headlines comes to play. Resume headline is a short, crisp and catchy statement which present you in front of the recruiter. It consists of your strengths, work experience (internship) and any other significant information.
Now, as a fresher, you might not have work experience in your kitty, but you can always highlight your internships, projects and skills. In addition to that, you should incorporate a word or two from your job description to make it more personalized. Remember not to use the same resume headline for all jobs because the recruiter will know if you have merely copy-pasted the headline.
To help you make the right impression on the hiring manager, here is a list of 10 resume headlines for different domains of business.
Operations
Looking for a job in the operational department; can coordinate different department operations and complete target goals. Possess strong analytic and numerical skills.
Finance
Knack for solving problems combined with strong analytical skills. In-depth understanding of many financial reforms.
Accountants
Internship experience in Invoicing, Billings, and other payment activities. High-level proficiency in Tally.
Marketing
Completed bachelors in commerce with X CGPA. Experience in both offline and online marketing activities during college; did internship in ABC Company for X number of months.
Social Media
Expert understanding of various social media platforms. Highly skilled in SMO, Google Ad word and Hoot suite.
Sales
Excellent communication skills and creative problem solver. Full of motivation and ready to start a career as a sales executive (designation).
Customer Services
Flexible with working hours; can resolve conflicts smoothly. Also, possess the ability to generate new leads.
Human Resource
A Human Resource graduate with solid communication and interpersonal skill. Skilled in HR Soft wares such as HR-one, Spine HR solutions, etc.
Insurance
Can mesh well with others and work around budget constraint. Willing to learn policy content and insurance regulations.
Business Developer
Confident and full of zeal; can efficiently communicate information about the product and pitch project to the masses.
Coming from a business background opens a lot of doors for you. However, in such a competitive market, you need to make yourself stand out from the rest. Hence, you can take help of these resume headings and make changes as per the job requirement. And, Compelling all your achievements and skills in two lines can be a challenging task. Therefore, you can take aid of resume writing tools which will provide you with extra guidance and assistance.