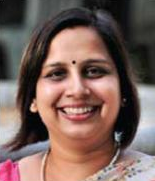 Whenever I ponder over my last six months at TISS, an uncertain future winks at me and the journey travelled by then just smiles at me and says WOW What a Journey!
Times then were uncertain, the economy in near recession and political environment relatively unstable. The situation today is in many ways both better and worse than what it were then. Better, in the sense that the number and range of opportunities have increased manifold. Worse, because India is now affected by changes in the global economy, which as we all know, is passing through an extremely uncertain phase.
Considering this, I had a major concern during recruitment. Would the job be able to bring satisfaction in line with my qualifications? Let us take this thread and build on it.
Within one hour of entering office on day one, all the hava about my degree, pedigree and education went into the bin. The Head of HR made it clear to me that an ordinary labour supervisor had possessed much better experience than me, I should be under no illusion of the I-knew-it-all type. I was shattered. Indeed, I had just stepped into the real world.
All Trainees had to undergo a routine drill and had to work in various departments. I was asked to do mundane jobs like delivering papers, serving chai, typing (as one of my seniors was averse to typing his own letters), photo copying, bringing lunch from the canteen for seniors, doing provident fund reconciliations and so on. To top it all, every time my big boss saw me he would ask me a few questions to which, invariably, I never had any answer. After a couple of months, I asked myself. Hey, what had you studied and what is it that you are doing? I felt really low.
It was a typical case of disguised employment – being overqualified for the job. I got demoralized; the swing in my step was missing. Some friends said – 'I had lost fire in the belly'. Actually, I was in a state of dilemma. Had I burnt mid night oil at TISS to do this?
Upparwala sent a senior in the form of a friend whom I nicknamed Grandpa. He was in his mid forties and walked up to me when he saw this young distraught girl sitting under a tree struggling to control her tears.
For the next two years, Grandpa gave me some invaluable lessons. The first thing he asked me to do is to do every job that I was given with equal fervour irrespective of whether I liked the work or not. The next thing he asked me to do was to never show that I am stressed out or under pressure. Now, this was a difficult one. He said when you are stressed just look at the sky, admire nature, smile and you would be fine. After months and months of practice, nearly I got there. Third, he said always grab whatever work comes your way. Never say no. Your enthusiasm should be contagious. He added that sooner than later your positive approach would be noticed and a challenging project could land into your lap. I dismissed this idea by saying he was trying to build my morale but believe me his words came true a good nine months after he gave me this tip. For the first time, I was given a project where I thought I would be able to use what I had so laboriously learnt.
Fourth, he said that the manual, odd jobs that I was being made to do was with a purpose. Most MBA students come with a chip on their shoulders, as if they know it all with little respect for those colleagues who do the spade work. This was a reality check.
But what about the big boss who questions me every time I meet him? I asked Grandpa. He added that I must look at it positively. I was not expected to understand the plant operations in six months but every time a question was asked I was forced to go out and find the answer. It was the Boss's way of giving me on-the-job training. Grandpa wore a smile and said today you are criticizing the Boss but believe me ten years later you will not only appreciate what he did to you but perhaps become like him.
Armed with these tips and Grandpa's wishes, I continued to work. Gradually, I got better quality work and richer experiences. My attitude to others also changed. Earlier I felt the whole company was against me, thought negative. As I earned my stripes, people began to recognize me. One of my colleagues said 'Is she the same girl? One year ago, she was so timid and now…!'
Just as it happened in my case, many professionals too encounter the same career blues because they feel that they are overqualified for the job that they are doing. There will be times when they will feel that their work does not justify their qualifications. My suggestions would be: "Just keep on doing your best, acting with the belief that you will add Value to whatever you do. Keep on creating and innovating'. Also, there would be great value in having/seeking a mentor like Grandpa! Sooner than later your work would be valued and recognized. Good people cannot be kept down for long!