Imagination can get you to places and one of them could be your dream job. Getting noticed amongst millions of job seekers is never easy but neither impossible. Here are some brilliant examples of people who got creative with their resume to get noticed. So what's your inspiration?
1. This one takes cue from graphic art as it represents pictorially all the essential information without following the mundane MS Word format. Take a cue from basic information being conveyed in a much more exciting and engaging manner.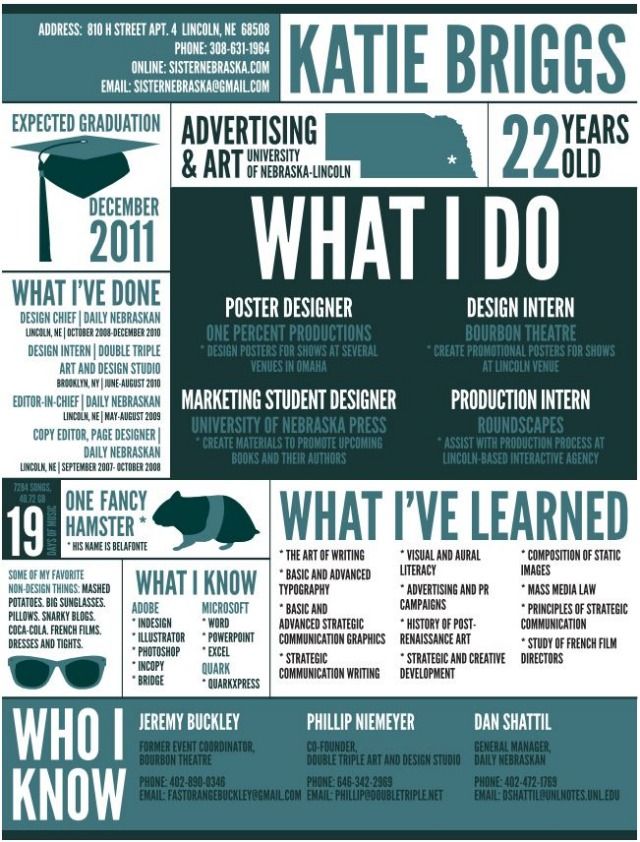 2. This CV by Mikhaila Barber, a visual imaging graduate, got our attention with the creative depiction of her skills and strengths. This would certainly gain interest from the recruiter by the sheer visual appeal.

3. This CV in the form a fake medication is creativity at its best. The leaflet inside explains that the medicine (the candidate in this case) could be used for the 'short-term treatment of acute, moderate creative pain'. It also gives details about how to store it, all known interactions, side-effects etc.
4. This infographic based resume is designed by Singapore based student Chen Zhi Liang. The design is creative yet professional with no important information missed out. In a crowded job market, this CV is sure to stand out from the crowd.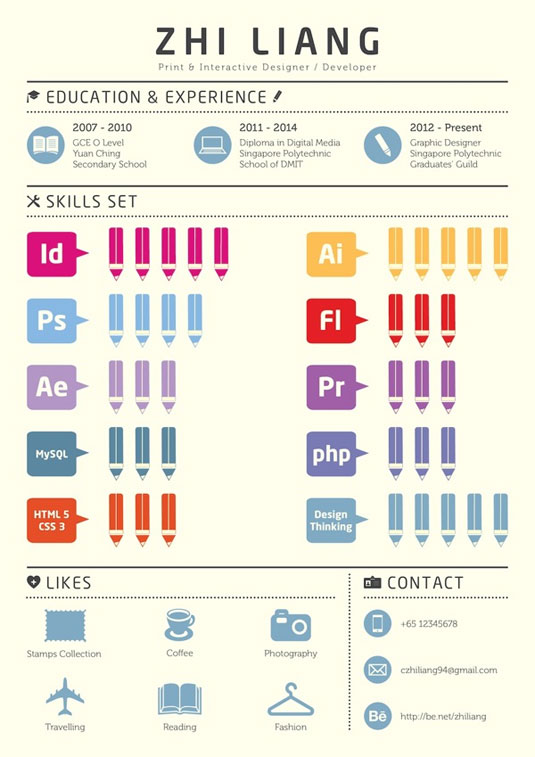 Do you want to create a cool CV like this? Here are some quick tips:
Find out about the company before you attempt an application like this. If they are known for a formal set-up, we'd advise you stick to traditional resume format and not go out-of-the-box.
Don't go overboard with designs/graphics/colors. While the window of creativity is open, you need to be cautious of not making your resume overwhelming.
If you are not sure of your concept, take a little help. No, we do not mean to get a friend to make it and call it yours. Rather, get a second opinion if your efforts are in the right direction.
So are your thinking caps on yet? 🙂
(Images belong to the rightful owners)