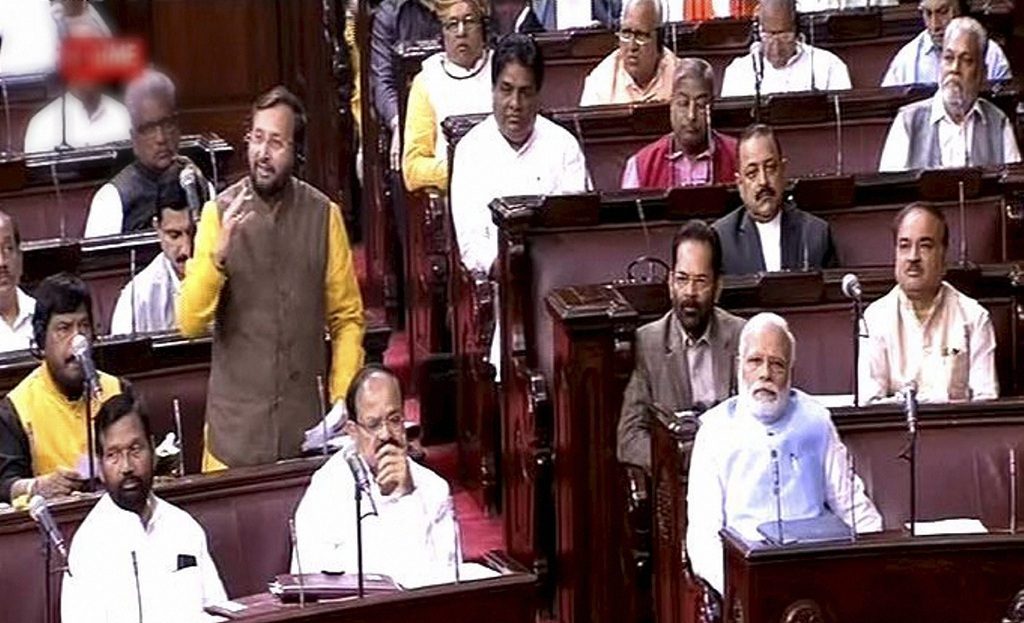 It's official. The government has conceded that the employability of engineering graduates looking for fresher jobs is alarmingly low in India.
In Brief
Prakash Javadekar, Human Resources Development Minister revealed in the parliament that only 40 per cent of engineering graduates could be considered employable in today's times. This is disturbing to note, at a time, when engineering colleges have opened across the country and more and more graduates pursue fresher jobs.
"Only 40 percent engineering graduates got placements after passing out of college", shared the minister in the Rajya Sabha, in response to a question.
Out of 31 lakh engineering graduates in the country, 60 per cent do not get placed. Obsolete training, teaching methods and lack of connection with real-world situations and skills are blamed for it.
Here are some of the stats, which were shared by the minister:
In 2016-17, 8,409 approved engineering colleges, saw 31.72 lakh students learning from 6.47 lakh teachers. This is a downturn from 8,552 approved colleges in the previous year, indicating that some of these were wheedled down. The government confirmed 122 closures for failing to adhere to standards.
Impact on Freshers / Graduates in 2017
This is one of the reasons why graduates in 2017 need to take heed and check – how employable are they towards a rapidly changing environment. Gaining industry knowledge, adding soft skills and skill sets can be a possible way to gain ground in your pursuit of fresher jobs.
There is a positive news as well. The HRD Minister has said that the government (under AICTE) will introduce summer internships in 2017 for at least 75 per cent of students. They also promise a model curriculum to improve the situation.
"The government has set up a target of making at least 60 per cent of engineering graduates in the country employable in the next 5 years," Javadekar said.