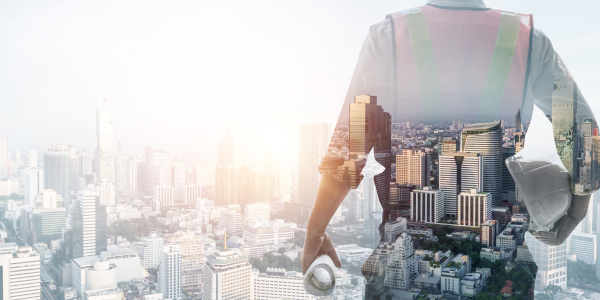 Hey there, fellow engineers and tech enthusiasts! Can you believe we are in 2023 already? It's like we blinked, and here we are, stepping into a future that looks like it's straight out of a science fiction movie. But think about it. Technology has a brighter future than we could have ever thought. Prepare to buzz as we explore 5 future technology innovations that will undoubtedly transform our world this year and moving forward.
1. The Rise of Sustainable Engineering
You've probably heard the buzz about sustainability, but in 2023, it's not just a buzzword – it's a driving force. Engineers are stepping up in this aspect, by designing solutions that are reducing the impact on the environment ensuring a greener, and more sustainable future. Right from renewable energy systems to eco-friendly materials, sustainable engineering is leading the way towards a planet-friendly tomorrow.
2. Quantum Computing: Unleashing Unimaginable Power
Hold onto your hats, because quantum computing is here, and it's about to blow our minds. This revolutionary technology is set to tackle problems that were once considered unsolvable, thanks to its ability to process data at speeds that traditional computers can only dream of. From complex simulations to cryptography breakthroughs, quantum computing is the key to unlocking new frontiers of knowledge.
3. Augmented Reality (AR) Engineering
Remember when augmented reality was just a cool concept in sci-fi movies? Well, it's officially a reality in the engineering world. AR is changing the way engineers visualize designs, troubleshoot issues, and collaborate remotely. Imagine putting on your AR glasses and seeing a 3D model of your project right before your eyes, making real-time adjustments and improvements – it's like engineering magic.
4. Biomedical Engineering Revolution
Get ready for a health tech makeover! Biomedical engineering is taking leaps and bounds, merging the worlds of engineering and medicine. From wearable health devices that monitor your vitals to AI-driven diagnostics and personalized treatments, this trend is all about improving healthcare outcomes and enhancing our quality of life.
5. Autonomous Everything: Engineering the Future of Automation
Buckle up for a ride into the world of autonomy. Autonomous vehicles, drones, factories – you name it, engineers are automating it. The fusion of artificial intelligence, sensors, and advanced algorithms is powering a new era of efficiency, safety, and convenience. Soon, you might find yourself sitting back and letting your car do the driving – talk about engineering wizardry!
As engineers, we're not just spectators in this fast-paced technological revolution – we're the driving force. The future is in our hands to shape, and these trends are the tools that we will be using to carve out a brighter, more innovative world. So, whether you're passionate about sustainability, curious about quantum, fascinated by AR, or ready to embrace automation, the future of engineering is an adventure we're all embarking on.
Remember, the next big breakthrough might just be one experiment, one line of code, or one innovative design away. As we step into the future, let's continue to dream big, push boundaries, and engineer the future we've all been waiting for!