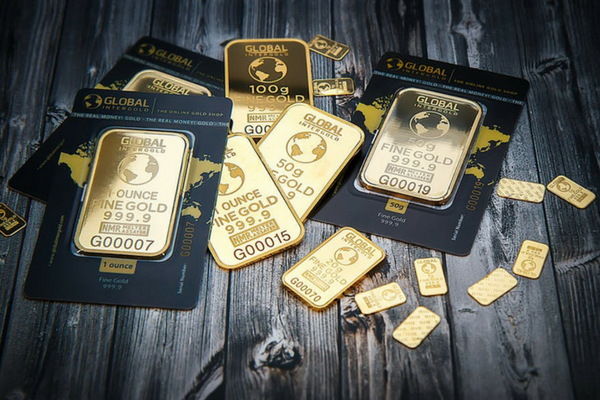 Every year you will read headlines about how some fresh-out-of-college or still-in-college students bagged fresher jobs running into crores of rupees. While those are certainly exceptions, you can make a high paying career for yourself with your resources. The college you are from, the skill sets you have and the kind of companies you are targeting all play a role in deciding your pay. Yet, there are some careers which pay higher than others right from the fresher level. That is why today we are here with a list of the highest paying careers you should be training for.
Certain professions, like those of a doctor or in investment banking, take years of expertise before you start making good money. However, these ten professions pay well and are amongst the highest paying careers you can choose right after your graduation.
Highest paying careers
Quality Assurance Engineer
Average Salary – Rs. 5,68,000
A software quality assurance engineer works towards ensuring design quality of a software and if it fits the specifications and standards of the client. They monitor every phase of the software development process. Every company has a quality assurance engineer role which has a scope for promotion. You need to have skill sets of testing, testing automation, SQL etc to get a role in QA. Generally, depending on your skill set and the company, average salary for a fresher QA engineer can be around Rs. 5,68,000.
Data Scientist
Average Salary – Rs. 6, 50, 000
"Data". It's the biggest buzzword of the decade. We are constantly trying to make sense of the humungous data being generated every second. As such, there is a huge need for data scientists, data researchers and data analysts. Data scientists have to learn programming languages like R, Python, SQL, Hadoop and even Tableau to become eligible for fresher jobs.
Digital Marketing Manager
Average Salary – Rs. 6, 79,000
Digital Marketing is going to be the main niche in marketing for years to come now. Traditional marketing has taken a backseat because the next generation, the millennials and Gen Z are moving away from TV & Radio and seeking digital avenues for all their needs. There is a hierarchy developing
in digital marketing and freshers can start from digital marketing executives to move to analysts to finally take up the role as managers. So, if you have the right skills and know how to perform well then you will be paid well.
Business Analyst
Average Salary – Rs. 6, 45,000
It's surprising but many campus placements in engineering colleges are for business analyst roles. This is because companies value the logical and analytical bent of mind that engineers bring to the business.
Industry and domain knowledge can be learnt but logic is a prime attribute of engineers. A Business Analyst works on data, strategy and even processes to make the business more profitable. And the need of the hour is such, that every company requires good Business Analysts to take them higher.
Technical Writer
Average Salary – Rs. 5, 90,000
Technical writing is one of the upcoming high-paying jobs. As technology is growing by the day, it is important for people to understand it and communicate effectively with the various software and programs. Technical writing is used in high tech fields like computer hardware, software, engineering, aeronautics, robotics, biotechnology and even medical field. To make it big as a technical writer, you will need domain-specific knowledge and a flair for communication.
Product Design Engineer
Average Salary – Rs. 6, 00,000
Product design engineers are extremely qualified and have a great sense of design. They are essentially industrial designers but combine their design, engineering and manufacturing processes to create products. Today, product design engineers are also in demand in software companies where they need
to create applications and products that are not only user-friendly but are also technological great. Startups and innovation companies usually encourage such job profiles.
Actuarial Analyst
Average Salary – Rs. 5, 50,000
An actuary is a person who works in the insurance industry and creates insurance plans. That's the simplest explanation that can give you a good enough idea about the profile. But the most important thing to understand is that it is a highly skilled job and requires the use of statistical models and data to analyse and eventually design the cost and price of insurance policies. In India, actuaries are governed by the Actuaries Act of 2006 and you have to clear four stages of exams to become a fully qualified actuary. It is one of the highest paying careers that you can opt for, especially in the field of finance.
Financial Analyst
Average Salary – Rs. 4, 50,000
A financial analyst is an important component of all financial institutions and companies. Financial analysts provide analysis of financial operations for internal and external use. Skills required for this job include financial acumen, data mining skills, analytical bent of mind and financial industry knowledge. You can be a
financial analyst in companies like mutual funds, insurance, consulting and banking. Freshers with the right skill set can easily find a high paying job in this profile.
Technical Trainer
Average Salary – Rs. 4, 25,000
Training and development is going to be the biggest job driver in the next decade. With over 50% of the population joining the workforce, there will be a lot of need for training and re-training for skills.
Trainers including technical trainers, soft skill trainers and corporate trainers will be in high demand across industries. Technical trainers especially will be needed to impart skills and knowledge to freshers while people with great communication skills will be required to work on the soft skills of the workforce.
Commercial Pilot
Average Salary – Rs. 10, 00,000
There is already a massive shortage of commercial pilots in India and across the world. It takes at least 4-5 years for a pilot to be trained effectively to be allowed to fly commercial aeroplanes. It is a highly technical and skilled job and requires several aptitude and attitude requirements like courage, responsibility, determination among others.
This also makes it one of the highest paying careers and the glamour of it puts it at the top of the list of most lucrative career options. And, since it's something that doesn't require a lot of experience, even freshers can earn high incomes in a commercial aviation company.
Some of the other high paying professions that will have an increasing demand in the future are those of psychologists and educators like college professors and tutors.
If you think we have missed out on any of the highest paying careers you should train for, then let us know in the comments below. Follow our blog for more career advice on how to get these awesome high paying jobs here.
You can also read:
5 Most Common Questions Asked During Campus Placements
How To Give The Best Self-introduction For A Fresher Interview?