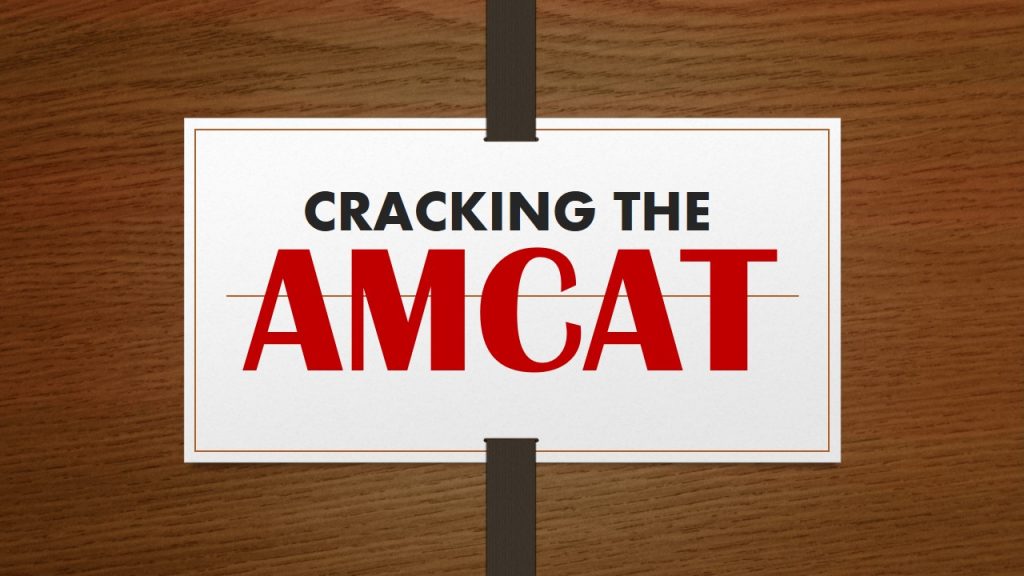 You've taken the first step towards a thought-out career – by scheduling an AMCAT test. However, before you give the test, it's time to carefully prepare for it. As we continue our series on Cracking the AMCAT test, we now explore the next section on the anvil – Information Gathering and Synthesis.
What is Information Gathering and Synthesis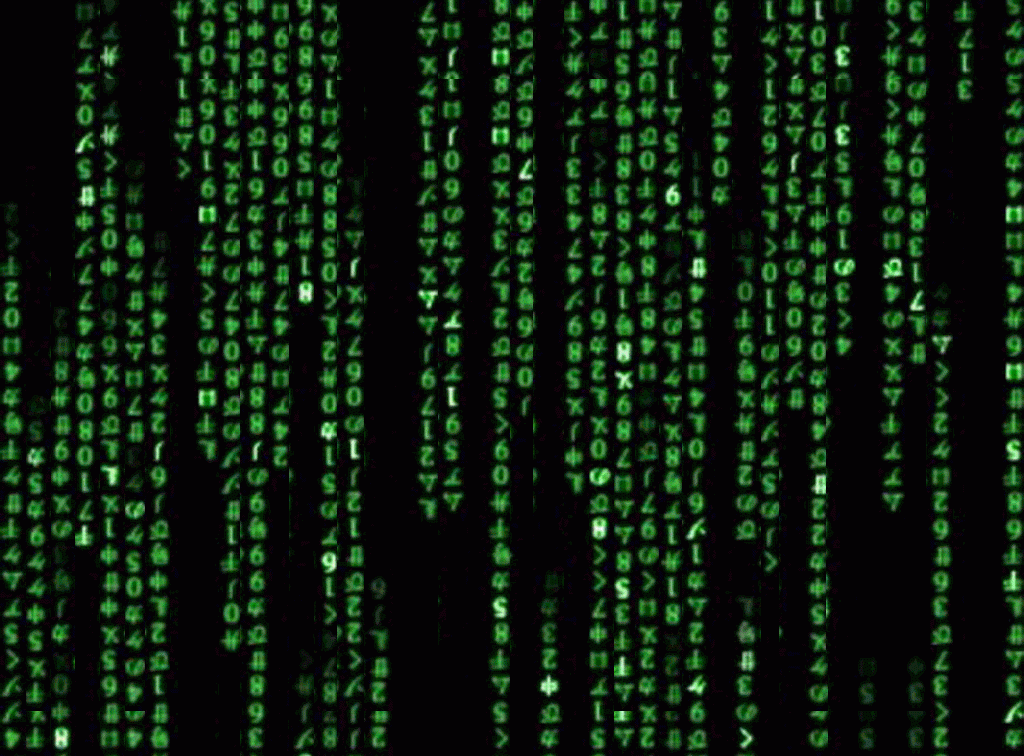 A part of feasibility analysis, Information Gathering and synthesis is the process of gathering information about the present system, analyse it and address the needs of the organisation. A candidate must know what information to gather, where they may find it, how to collect it and process it accordingly.
Synthesis, meanwhile, refers to putting this data and information together from multiple sources, analysing it, making a decision on the basis of that – even advocating a course of action.
The AMCAT Information Gathering and Synthesis Module:
The AMCAT Information Gathering and Synthesis Module assesses a candidate on their ability to gather information, process it and lead to an analysis. It scales them on how good they would be at accomplishing a task, the amount of attention they would pay to all aspects and advocate a course of action accordingly.
Best Fresher Job Roles for High Scores in IGS
A good score in the AMCAT test module for IGS highlights that the candidate can accomplish a task basis given information – suitable for positions in Content, Operation, Health Care among others. You could find work in content management, quality assurance, banking and business analysts, corporate law, design (fashion, interior and industrial), business analysts, health care and engineers.
How to prepare for Information Gathering and Synthesis (IGS)
The AMCAT IGS module is a 15-question segment, lasting 20 minutes. The AMCAT test module includes portions from data interpretation, information ordered, rule based selection and locating information.
Here is a brief breakdown of these segments:
i) Data Interpretation
Numerical analysis is part of data and information analysis in most cases. For the most part, data interpretation is the process of making sense of data (numeric and otherwise), which has been collected, analysed and presented towards the candidate.
Wish to explore more? Here are a few questions that could highlight this better for you. Care to answer this one?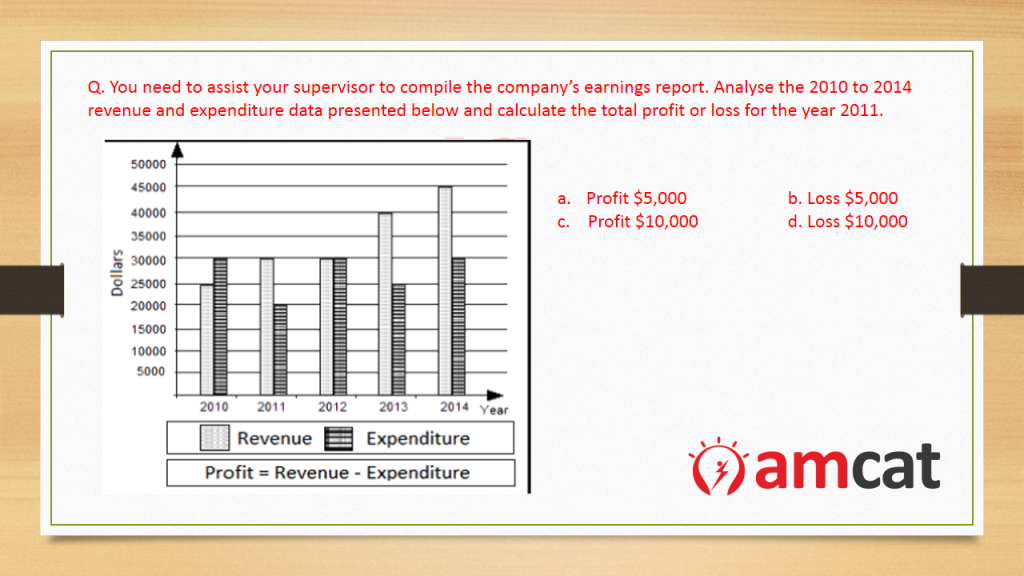 Correct answer: Option c
How? Here is the Solution:
Revenue for the year 2011 = $30,000
Expenditure for the year 2011 = $20,000
Since revenue & expenditure, the company has earned a profit for the year 2011.
Profit = Revenue – Expenditure = $30,000 – $20,000 = $10,000
ii) Information Ordering
As part of the Information Gathering and Data Synthesis assessment, Information Ordering looks at the candidate's ability to arrange things in a comprehensible order. It is the ability to arrange data, actions in an order or pattern, in light with a specific set of instructions.
Here are few examples: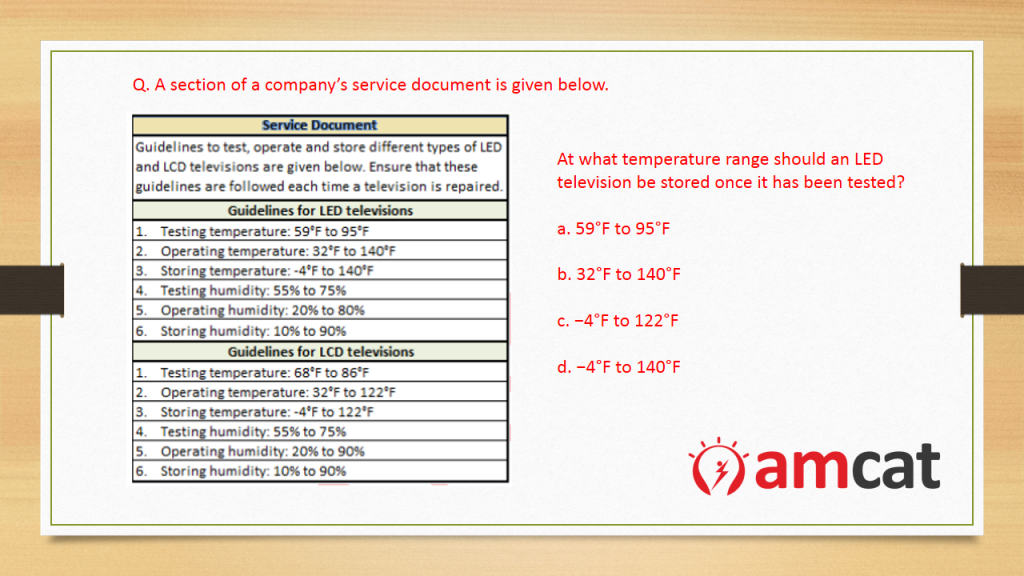 Correct answer: Option d
Solution:
As per point 3, in the Guidelines for LED televisions, the storing temperature of LED televisions is −4°F to 140°F.
iii) Rule-based selection and information selection
Information selection refers to the ability of a candidate to process data and information, according to a pre-defined set of rules and infer a decision, based on their analysis.
Here is an illustrative question for you: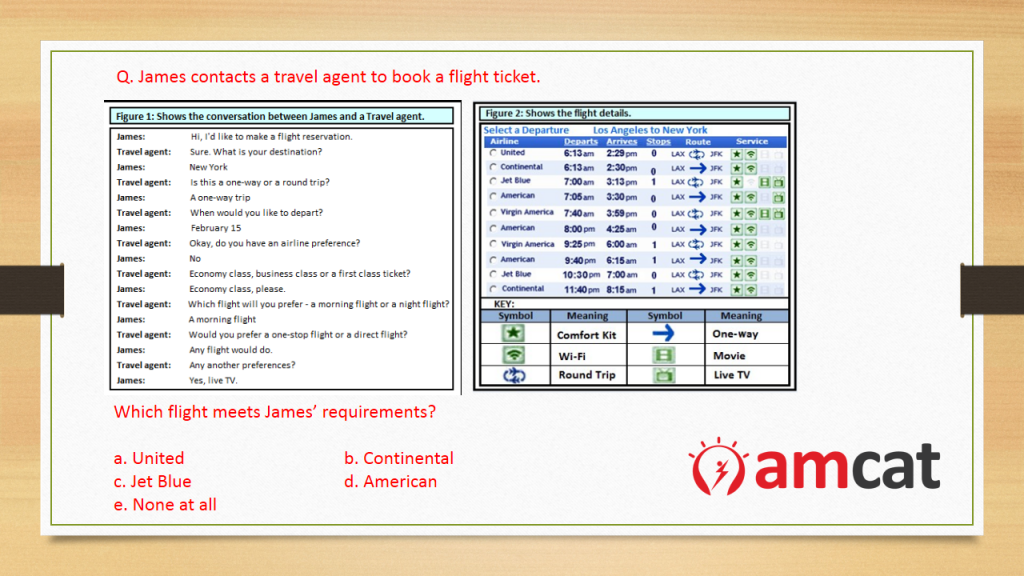 Correct answer: Option d
Solution:
James wants to go on a one-way trip to New York. It should be a morning flight. He wants a seat in the economy class. He also opts for live TV. Referring to the flight details shown in the table, American Airlines offers the most suitable flight to James.
Think you're prepared for the AMCAT test module for information gathering and synthesis? Then try your hand at the AMCAT sample papers, before appearing for the test.