Your resume solely cannot get you a job but the importance of a good resume cannot be underestimated. You need to create a good first impression to get yourself closer that interview call. If you're working on your resume for the first time, make sure you avoid these common mistakes that often becomes a pitfall for freshers –
Typos and grammatical errors

Steer clear of any grammatical errors on your resume as it will instantly put off your recruiter. Writing the resume in a hurry or copying elements from several sources are some of the common reasons for such errors. Once you've written the resume, take some time off and proofread it after a few hours, make sure you also ask someone else to give it a read to spot an error you would have missed out. Double check for any silly mistakes to ensure your resume is grammatically perfect.
Visually unappealing
Don't attempt to make your resume stand out by adding colours, different fonts or other visually busy elements. Your resume should be easy on the eyes for it to get the due attention. Use bullet points to highlight your skills/projects/accomplishments and give adequate space in between sections. Keep a simple font with a size 10 or 11 and stick to black or blue for the font colour. Unless you're in the creative field, do not try to make your resume too fancy.
Very long length

Your resume should be crisp and to the point. If you're a fresher, then a 1-page resume is the ideal length. Along with your higher education details, briefly mention about your summer projects/internships undertaken, if any. Do not give a detailed description of your day-to-day duties or responsibilities as the recruiter would only be keen to know what you learned or the skills gained.
Impersonal emails
Using a standard email for your job search is never a good idea. Always address your email to the concerned person instead of a general 'Hi' to make the application more personalized. Recruiters want an application that has been specifically written for them as opposed to receiving an email that is a 'send to all'. Carefully understand the requirements of each profile that you are applying and customize your cover letter if not the resume. A clearly defined cover letter highlighting how best you fit for this role will immediately attract the recruiter's attention.
Inappropriate file names

Students often do not pay attention to this aspect but your attachment should have a proper title. Resume_Your Name is an ideal way to save your file. The recruiter does not need to know how many versions of your resume were created so remember to rename it once your document is final.
Here are few other things you should remember –
– Make sure you do not have an old contact number
– If your email id reads something like 'angelsana_91@..', we suggest you immediately get rid of this and create a professional email id in a Name_Surname format
– Do not add a picture to the resume unless specified by the recruiter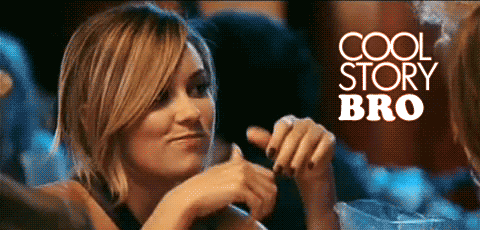 Your resume is the first step for you to enter the corporate world. If it is not well written, there are very high chances of your application being forgotten. Avoid these common mistakes in your resume and be on your way to make your job search much more effective.
Liked our blog? Comment and let us know. 🙂