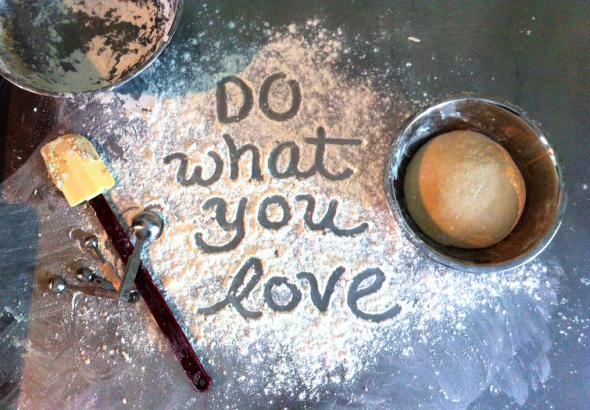 "Find something in life that you love doing. If you make a lot of money, that's a bonus, And if you don't, you still won't hate going to work." – Jeff Foxworth.
If you have innate love and passion for food and you want to create, discover, explore and share your life's best experiences and moments with different cuisines then this blog is just for you. Last week we covered the career options for those who love to be on the move. Today, let's explore the career options for food lovers.
Chef
Do you like to cook and experiment with different kinds of food items? If yes, then this is your calling. The job of a chef involves creativity, hard work and is all about the techniques, ingredients, nutrition, recipes and flavors. A chef has to know all the aspects of food and beverages, including the presentation. As the name itself says 'head of the kitchen' hence, a chef has to keep himself/herself updated on the latest managerial and administrative skills of running the kitchen. The basic role of the chef is to prepare and cook meals but with time and experience, you will get to handle many other responsibilities like organizing the kitchen, planning the menu, heading the other chefs, training the chefs etc.
The job involves a lot of hard work, dedication, fitness, toughness and extended work hours. On the other hand, if you love exploring with food, you will fall in love with this profession as each day will bring some new challenges and excitement with it. Plus, you can get an opportunity to visit different places and meet new people.
Food blogger/ Freelance food writer
This new generation has taken blogging to a new and different level altogether. Today, having a food blog can earn you quite a lucrative income. You can share your experiences at a particular restaurant, connect with other food enthusiasts or even share all your new recipes with the world. If you think you are good at expressing and writing along with great culinary skills then give it a try.
You can make money through sponsorship, advertisements, affiliate marketing, referrals, writing for a magazine, newspaper, website or uploading videos on youtube. This area requires a lot of time and patience so, you need to think twice when making it as a full-time career option. Taking it up as a part-time job is an excellent way to start.
Culinary tour guide

If you are contacted frequently by your friends and family to suggest them a place to try new and authentic cuisines then you can probably make this your career option. Skills required for a culinary tour guide are public speaking, traveling, understanding different cuisines, knowing all about food and mixing well with new people. Food tour guides can be found all over the globe offering their tourists a unique experience of the city's specialties. You can work with a touring company or start your own individual offering. These guides select restaurants and usually have personal relationships with the owners and management to include the restaurant into their tours. This involves a lot of leg- work, communication skills, and patience.
Food studies professor
Graduates in food studies can build their career in academics, imparting knowledge to the next generation. Food studies professors also conduct meaningful research about food in a variety of areas including management, administration, culinary skills, nutrition, policy, culture, and more. If you love to teach then probably a combination of the two can be just perfect for you.
Nutritionist or Dietician
If you have a degree in food studies you can choose this domain where you have to advise people about health and nutrition to help them remain healthy and fit. Also, providing them a list of foods that they should opt and avoid for a healthy body. Generally, people who are interested in this profession move towards biology and nutrition classes. You will have to obtain additional certifications to hold the title of a dietician. You will get to work in hospitals, health-care organisations, and gyms.
Restaurant critic
Many newspapers, magazines, websites write regularly on food and restaurants. As a restaurant critic, you will be responsible for writing an unbiased view of the food, ambiance, and service offered by a particular restaurant. You can work as a freelancer, on a part-time basis or even choose it as your full-time job. You must be ready to taste a variety of food, preparation methods and know all about different kinds of cuisines. Apart from love for food, good writing skills is a must if you want to be a restaurant critic. A bachelor's degree in journalism or English is needed to be a part of important newspapers. However, smaller newspapers, magazines or websites may take people without formal training if they have good knowledge about food and excellent writing skills. A number of colleges and universities offer extension courses in food writing, which will be of great help if you want to be a restaurant critic.
Catering Director
When people host special events, having great food is a key factor to the success. A Catering manager is in charge of creating the menu, ordering food, and overseeing the entire set up and service s. Hotels, event venues, and catering companies all hire catering directors to make sure their clients' special days are perfect.
Food Stylist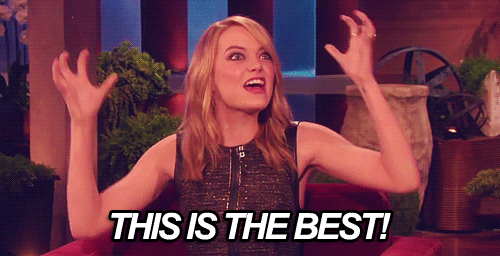 Yes, food needs to be styled for their photoshoots! The food stylist is responsible for making the food look beautiful in the finished photograph. They use a variety of techniques, such as arranging, misting, torching, propping, pinning, and polishing to make the food eye-catchy.
Molecular Gastronomist

Molecular gastronomy combines the science lab and the kitchen. Molecular gastronomy applies the physical and chemical reactions to food ingredients to create new types of food. For example, juices can be made into spheres that explode in the mouth with calcium chloride and alginate. Another technique, flash freezing, creates food that is frozen on the outside and creamy on the inside. If you are someone who likes to experiment with food and science, then this is one area where you can rise and shine.
Research Chef
If you don't want to be involved much in the restaurant and cooking bit of the food, then be the one who brings edible dishes to life. Sometimes, when  Chef comes up with a new idea for a particular dish, they pass it on to the Research Chef who is supposed to decide upon the key ingredients, flavors that'd blend together, and basically developing a product that'd work out well in the market. They can also be held responsible for packaging, naming testing and marketing of the said product.
Culinary Trendologist
What, you thought only clothes have trends that change? Well, you're in for a surprise. Food has greatly evolved with time, and with the increasing competition between different Food franchises, that are offering new items by the day, you can be the one who studies, analyzes and notes down what's hot in on the menus at any given instant of time. Your job includes knowing what's being served where, keeping a close eye on the avid food bloggers, tracking down what's being eaten in what part of the world, and then advising the clients on what to include on their list of 'Specials'.
Restaurant Publicist

Who do you think helps a newly open eating joint set up it's root in the highly competitive food market? That's right! As the Restaurant Publicist, you are responsible for making restaurants get noticed by the masses, hence your job entails approaching Media Houses, Food Bloggers, Magazines, and even Television Show Producers, to get the word out.
Chocolate Explorer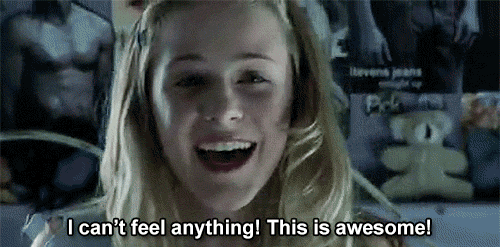 Well, of course, we decided to end the list with something sweet. Your job as the chocolate explorer is bound to take you for a ride through different cocoa plantations across the globe, where you can test the quality of beans, sample the crops from where they come from and check out the pulp, to know what makes your favorite chocolate bar.
Top colleges in India that offers courses in all aspects of food and culinary industry.
Courses Offered:
Bachelor's Degree in Catering Technology & Culinary Arts
Post Graduate Diploma in Culinary Arts
Craft Certification Course in Food Production
Courses Offered:
BSc in Hospitality & Hotel Administration
Diploma in Food & Beverage Service
Diploma in Bakery & Confectionery
Craftsmanship Course in Food Production & Patisserie
Craftsmanship Course in Food & Beverage Service
MSc in Hospitality Administration
MSc in Dietetics & Food Service Management
Post Graduate Diploma in Accommodation Operations & Management
Courses Offered:
Bachelor of Hotel Management & Catering Technology (BHMCT)
Bachelor of Hospitality Management (BHM)
Diploma in Hotel Management & Catering Technology (DHMCT)
Diploma in Hotel Management (DHM)
Courses Offered:
Diploma in Kitchen Management
Diploma in Guest Service Management
Diploma in Housekeeping Management
International Institute of Culinary Arts, New Delhi
Courses Offered:
Degree in Culinary Arts
Advance Diploma in Culinary Arts
Diploma in Bakery & Patisserie
Diploma in Culinary Arts
Hobby Chef Courses
Liked our blog? Comment and let us know. 🙂