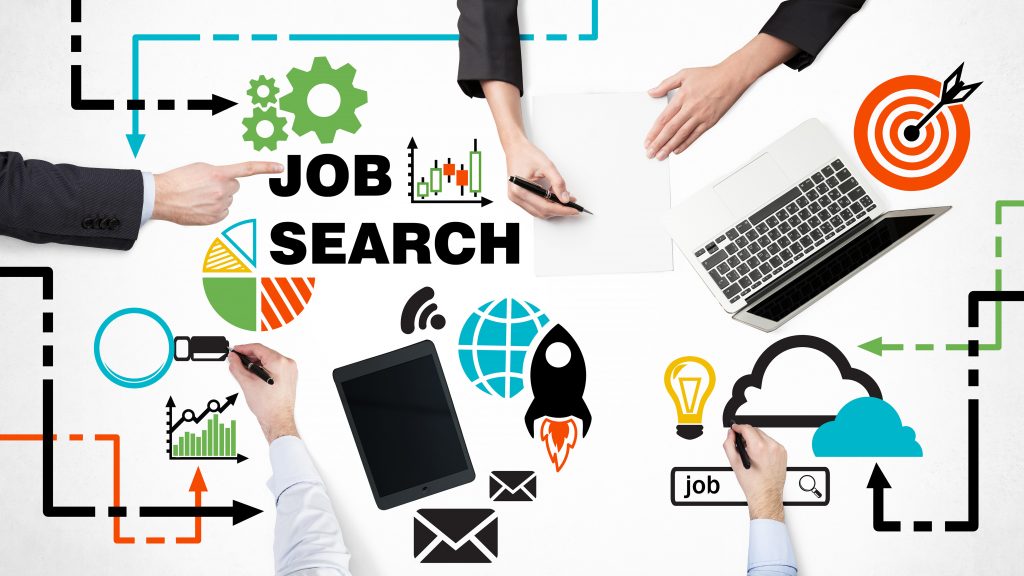 There is much more to a job search than simply putting out your resume online and sending multiple emails to recruiters. Utilizing the resources available in the right way is key to a successful job search. We bring to you some ways to make your job search easier and effective –
Refine your job search
All online job portals have an option of adding keywords that will match jobs closest to your requirement. Adding the right keywords to your list will give you access to refined results. It will considerably reduce the time and effort you spend online by only applying to jobs that are relevant to your domain and of interest. The key here lies in selecting the right set of keywords – not too many and not too few to get the most effective alerts.
Be Searchable
The biggest mistake you can make is to not keep your online profile updated or active. Create an account on various job search portals and update your profile on a regular basis to show up in recruiter searches. Your presence across platforms will increase your visibility and the chances of getting the right interview calls.
Use LinkedIn to your advantage
LinkedIn, is an excellent tool for job seekers to network and get access to jobs. If you have professors, employers from your internship who can give a testimonial, then showcase the same. Use industry-related keywords in your profile to showcase your skills and abilities. Join groups pertaining to your industry to be able to connect with people in your profession. Add new contacts and build your network for job search success.
Manage social media presence

Most employers nowadays visit the social media profiles of candidates before they take a final decision. In this scenario, your online profile becomes just as important as your resume. Review your activities/comments/pictures on Facebook, Twitter, and other social platforms. Take down any such content that will give a bad impression of you.
Review your resume
Yes, it is time to check the basics. Read your resume and ask yourself if it is compelling enough for a recruiter to shortlist you. Your resume should be completely free of errors or typos. Make sure to highlight your skills and add the right keywords to be able to catch the recruiter's attention. Also, do not forget to ask your friend or relative to proofread your resume again once you are done proofreading it.
If you're looking for your first job then getting the job search right is the first step to success. While you ace your job search online, it is also important that you network. Many organizations fill vacancies through employee referrals so don't hesitate to spread the word with your family and friends to help you land a job. Meanwhile, you can also check our new fresher job section for some new fresher job opportunities.
Liked the blog? Comment and let us know. 🙂