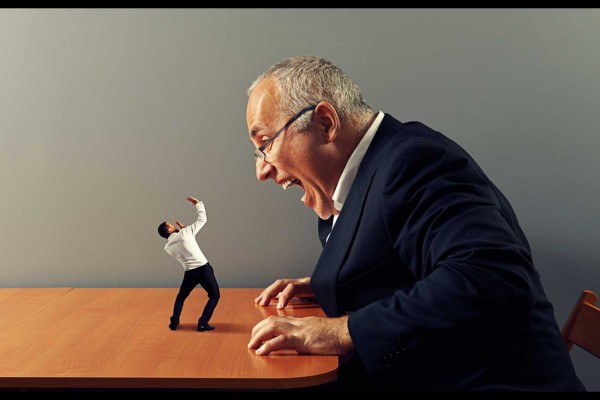 You managed to bag the job that you always wanted but have no idea what to do, how to proceed, how to behave and handle stressful situations in your new office. Not everyone is lucky enough to have a boss who can guide you throughout so that your initial step into the working world is smooth.
Sometimes, you and your manager just do not click. The sight of your manager leaves you scared and dreaded. You are not able to give your 100 percent because of the over interfering nature of your boss. So, if your boss is making office difficult, we have just the right thing for you to cope up with the situation.
1. Analyse yourself

The first thing that you need to do is take a look at yourself. Many of us have this tendency to blame our managers for every small issue. Sit back and think. Maybe you are unhappy with your career choice, jealous with your co-worker who is performing better than you, your performance needs improvement, or suffering from stress at home. And, all these factors are making you too sensitive at your workplace. As it is rightly said, "When something goes wrong, looking for someone to blame is the easiest thing to do. But remember, the better man first finds his faults, not others."
2. Analyse your boss

Put yourself in his shoes. Blaming and getting frustrated with your boss is very easy, but before you run down to conclusions, try to look at things from his viewpoint. Maybe he is under a lot of pressure himself from his superiors and that is just coming down on you. There might be other reasons that you are not aware of. "There's a lot about their job that you don't know about or see, so don't assume that they're out to get you," Andy Teach- author of From Graduation to Corporation.
3. Ask opinions from others

If it is just you, who has problems dealing with the manager then you need to examine yourself first rather than blaming your boss unnecessarily. Talk with your co-workers and see how they deal with him/her.
4. Schedule a meeting with your boss

Choose the right time to talk when your boss is not under pressure. At the meeting explain very calmly and rationally that you do not feel the relationship is working well and that you would like to explore why and how to improve it. Discuss with him how your work is getting affected because of this. If you can show how his actions reduce motivation, hurt business, or reduces productivity, you're more likely to convince him that this is a serious issue. Remember, do not complain or fight. Be polite and show that you really want the relationship to work. Let him/her talk and do not interrupt. Discuss with your boss what are the areas where you should improve. List down all the points that your manager points out and then take a look yourself. You are sure to come out with a solution.
5. But, sometimes, you have to speak up

An irritating or complaining boss is one thing but some bosses do certain things that are not acceptable. If your boss sexually harasses you, is abusive, is discriminating against you, breaks the law, or engages in other unacceptable behavior, it is time you walk up to the HR or the senior management. "If your boss's behavior could endanger customers, employees, or the business, then you have an obligation to tell someone," Marie McIntyre- author of Secrets to Winning at Office Politics.
Liked the story? Share your thoughts in our comments section.