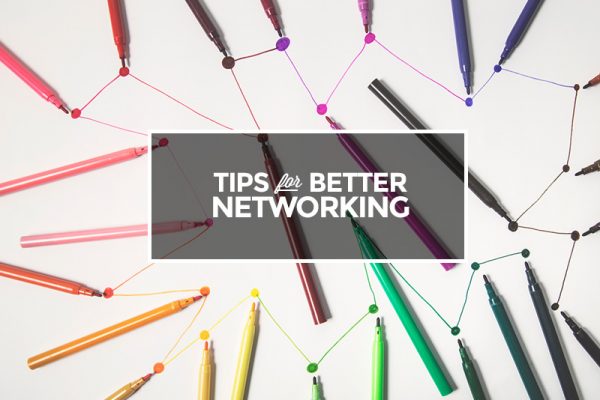 It really doesn't matter what field or position (fresher or experienced) you are in, networking is the key to success. Networking helps in various areas like – job search, the growth of small business, expansion of established businesses, freelancing, increasing your contacts and improving your visibility. Yes! It does it all. Sure, social media is the king but there are certainly other areas where you need to pay attention if you really want to improve your networking skills.
Physical presence

So, you think you did it by sending some emails and interacting on social media? It indeed is a good way to start but once you build a good connection, it's time to go offline and meet in person. Go for a coffee or lunch or maybe some event together. This way you will get to know each other and develop better connections. You may choose any offline way you please but always remember a face to face conversation is better than a chat on social media.
Know how to kick-start a conversation

This is the most important thing to keep in mind if you really want to improve your networking skills. Remaining quiet or appearing puzzled won't do any good in any aspect. Make your opening sentence as engaging and interesting as possible. Avoid questions like, "Where do you work?" or "What do you do?" instead try to ask, "Did you enjoy the event?" or "How are you connect to this particular event?" or "How did you end up choosing this career domain?" Questions like these give the other person scope to speak and help you build a connection. Also, keep in mind to have an excellent end to our conversation.
Research and research

Do your homework. Research and learn about all the events related to your industry and attend them even if you don't want to. A must thing to do for the new entrepreneurs and freelancers. Also important for the experienced ones as the market is expanding and changes happen every-day. It is in these events and conferences you get to meet the bid daddy's of the industry and even if your networking doesn't build up, you surely get to learn the latest trends and techniques in the market.
Introduce yourself efficiently

Think beforehand how you will introduce yourself to people. Also, have an idea how to talk about your products and services without sounding too obvious. You can also practice it out with your family and friends if you are too nervous. Keep your business cards handy.
Listen

Just do not blabber. Give the other person chance to speak. Listen to him carefully and try to take out points where you or your products and services can meet his needs. People always give attention to those who listen to them without interrupting frequently. Good listeners are people who make it big in business as they are the ones who patiently listens to what their customer needs and then act accordingly.
These are the areas that people often ignore. If you are too scared to talk to strangers then probably you should take care of habits like, biting nails, tapping your feet, rolling your hair, rolling your eyes here and there, not smiling while conversing, fumbling while talking. These often give the impression that you lack confidence and if you are not confident about yourself why should someone else whom you have just met trust you?
Take a friend along

If you are new in networking, take along a friend who is an experienced one. A known face in a room full of strangers is always comforting. Plus, your friend can always advice you the dos and don'ts of the business. But, also make sure that you are not fully dependent on your friend. You need to create your presence and that can be only done if you are sure and confident about yourself and your work.
Manners
This is pretty obvious. Be polite, well behaved and as professional as you can. Be very clear and precise in whatever you say. Appear well prepared, confident and strong. Try to listen more instead of talking.
Follow these tips the next time you go for an event or conference. Trust me, you will see the difference.
Liked the blog? Comment and let us know.