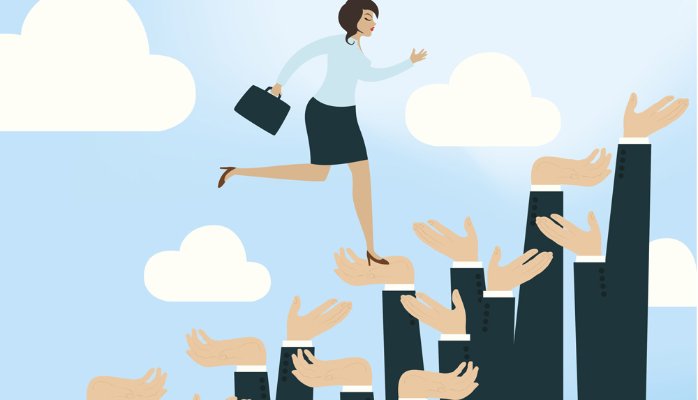 Lack of knowledge on workplace ethics or soft skills is a common complaint most recruiters have from the millennial workforce. Rightly so, as most graduates end up carrying their college attitude to work and fall into this trap. We tell you a few must-do things which you should follow to start out on the right note –
1. Be punctual and efficient: Show up on time daily and stay till the end of the office hours. You might not have a very heavy workload in the initial days but do not be in a hurry to pack your bag. Use this time instead to understand your responsibilities and learn more about your department and the organisation. This will also reflect positively on your dedication and eagerness to learn.
2. Create a plan: It is important to set realistic goals and work towards achieving them. This will help you channelize your efforts and ensure they are in the right direction. Discuss your responsibilities and expectations with your manager and set a timeline for yourselves to achieve these goals.
3. Take deadlines seriously: Missing deadlines early in your career can very easily damage your reputation at workplace. Unlike college projects which always had a late submission, you cannot mess with the deadlines at work. Be it a project timeline or weekly or monthly reports that you need to create, make sure your work is ready a day in advance or on the day of submission.
4. Be attentive in meetings: Always carry a diary and pen to meetings. Keep your phone on silent and do not check messages. Make it a habit to note down the minutes of the meeting (key points discussed) and keep them for your records. If you have been told to take down the minutes, then make sure you capture all the details perfectly and send them to everyone involved immediately after the meeting.
5. Know your team mates: Being a team player is an essential quality to succeed at work. Most roles nowadays require working and interacting with different teams. Building a healthy working relationship with your colleagues will not only boost your confidence but also help you put across your opinion in a discussion. Interact with your team mates over lunch or a coffee break to break the ice.
6. Follow company guidelines: Most organisations have corporate guidelines which all employees are expected to follow. These could range from dress code to leave policies to use of social networking sites at workplace. You will be briefed about these in the introductory sessions with the HR or your manager and it is critical that you follow these.
7. Write professional emails: Email is one of the most commonly used medium of communication at work. You will be writing emails to your team mates, seniors or even external people in some cases and it is important to keep your tone professional and humble in emails. Keep the subject to the point and keep the sender list restricted to the people it is intended for.