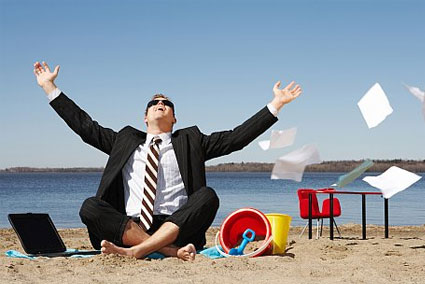 Are you tired of the traditional 9 hour job? Don't worry we bring you a list of 10 jobs where you can take a sabbatical from your traditional cubicle life and earn from anywhere in the world. Important thing here is to acquire the right skill. The more skills you develop the easier it will be for you to generate an income, but remember that this also takes time.
Programmer
All you need is good programming skills and experience for this job. Once you are good at it you can expect good amount of money from your clients.
Web/Graphic designer
Every business house needs their signs and logos and websites. Designing skills can be carried anywhere and are useful everywhere. All you need to do is keep your connections from back home. You can still work on their websites, design new materials, and consult from afar.
Photographer
Do you love photography? Have an eye for detail? Why not make it a profession? To be a photographer, it's actually necessary to travel a lot. Photographers have endless options- families want memories whether they're local or visiting. Weddings happen all over the globe, children go to school and parents want annual pictures, and tourists want their activities captured on camera to show to their friends and families back home. Increase your portfolio and broaden your scope with photos and stories from around the world.
Social media marketing
Do you spend a lot of your day on Facebook, why not use it to make money. Yes you actually can. Taking over their fan pages and Twitter accounts and running Facebook ads is a perfect digital nomad job that requires minimal technical knowledge and can be done from anywhere.
SEA (Search Engine Advertising)
Goggle google google… Learn the basics of Managing advertising on Google's search engine and you can earn a living. Google even offers a program that will get you certified as a Google AdWords consultant – which helps if you want to manage campaigns for other businesses.