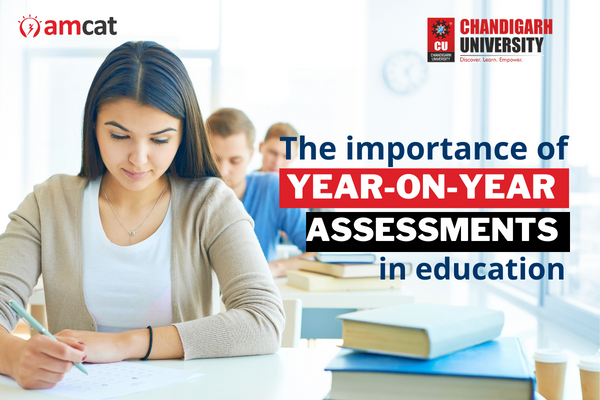 With the ever-increasing job competition, it is important for universities to assure their students' success in campus placement. At the time when college administration realizes the importance of this need, they must take significant measures to ensure optimum performance.
Chandigarh University, one of the leading universities in India & accredited with the prestigious A+ grade by the National Assessment and Accreditation Council (NAAC), is offering its students a unique amalgamation of professional and academic excellence. It has been conducting multi-year employability assessment AMCAT, India's largest employability test for its students, right from the first year. The outcome of these multi-year assessments has time & again proved that achieving success in making your students job-ready is not that tough.
We recently did a detailed analysis on the performance of students at Chandigarh University in the multi-year assessment model of AMCAT. The study focused on 2022 batch engineers who took AMCAT thrice during a time span of 1.5 to 2-years. Three AMCAT tests were conducted keeping in mind the relevance of each one of them. Test 1 was a foundation assessment to evaluate the students' initial competence level. The institution created tailored training programs for the students based on the performance and feedback reports from Test 1. The students also got to know their improvement areas from AMCAT's feedback report and started working on their weak areas.
After the 1st round of training, Chandigarh University conducted AMCAT Test 2 and compared the results with Test 1. They figured out the areas of shortfall where they need to focus more based on the students' AMCAT feedback report and the campus report. They modified their training programs after test 2 to address additional areas of improvement. After the second round of training was completed, Test 3 was administered, and the results were analyzed and compared with previous test results.
The performance comparison and how scores improved from Test 1 to Test 3 are shown below:
2900% increase in the no. of students who have scored above 600 in English, Quantitative Ability & Logical Ability AMCAT modules, from Test 1 to Test 3.

From 17 to 510 students scoring above 600 in English, Quant & Logical from Test 1 to Test 3 demonstrates the power of year-on-year assessments & training given by Chandigarh University to its students.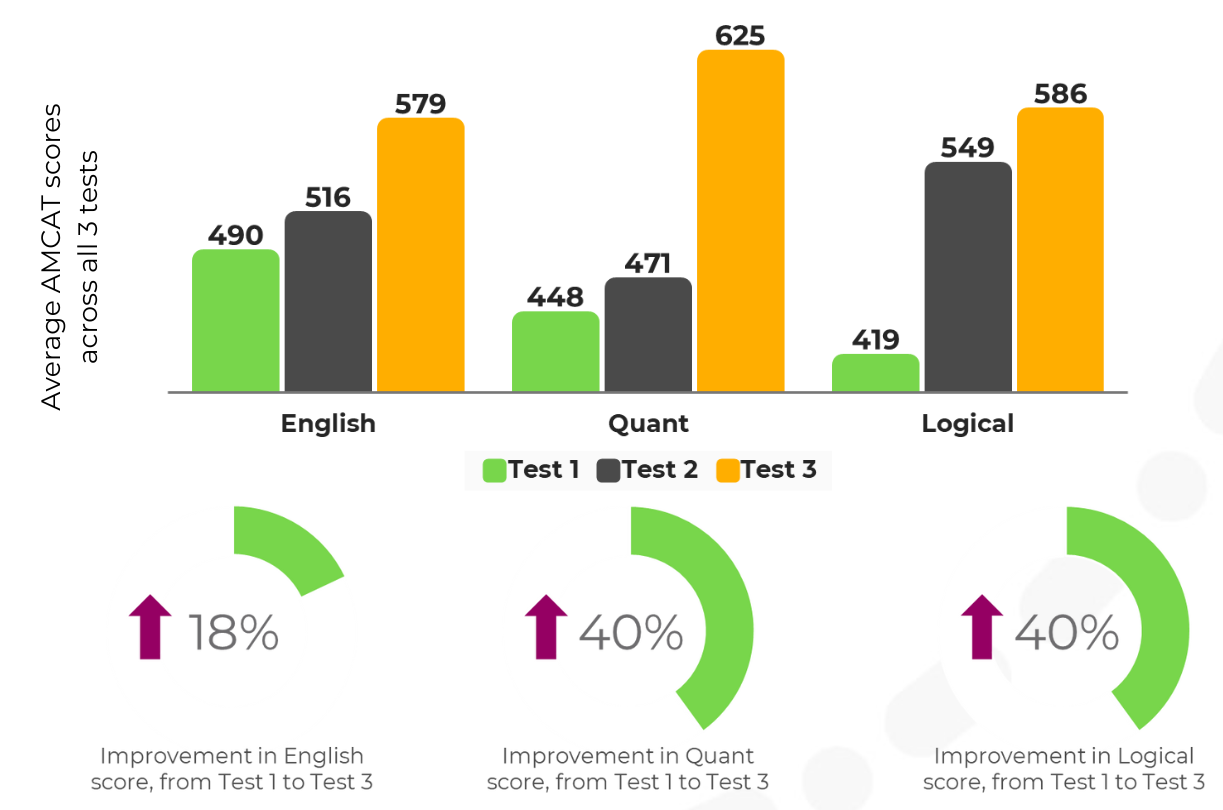 431% increase in no. of students from Test 1 to Test 3 who are employable for Engineering roles.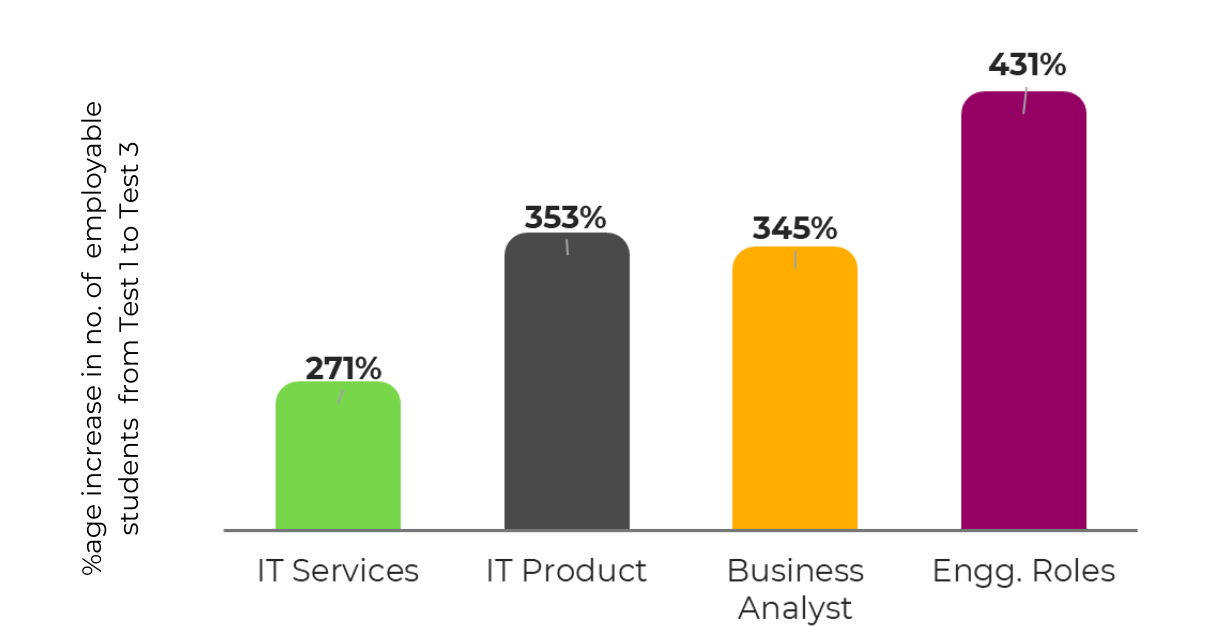 What are the reasons behind this improvement?
It is extremely important for a student to start giving these assessments on time i.e. right from the first year instead of 3rd or 4th year.
Starting early allows students and the institute to work on areas for growth, and year-on-year assessments assure constant improvement over time, allowing students to be job-ready by the time they graduate, or companies come to their campus for placements.
The University did a great job in designing the customized training programs basis the AMCAT feedback reports.
The University started assessing students from 1st year, giving enough time to the university as well as students to work on improvement areas and this played a major role.
The students religiously worked on their improvement areas, as suggested in their personalised AMCAT feedback reports.
We would like to extend our wishes to Chandigarh University and its students for this achievement. Chandigarh University's efforts are appreciable, and we hope that other institutions understand the importance of year-on-year assessments and adopt it sooner than later.
It is imperative to conduct multi-year assessments as it is the key to accelerating the rate of campus placements. It not only supports students in improving their employability skills but also helps them in finding the ideal career path.