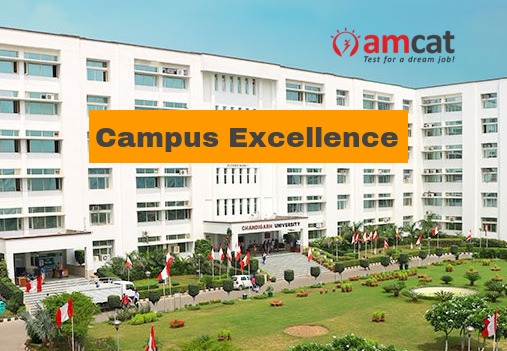 With the ever increasing job competition, it is essential for the colleges to ensure success in campus placement for their students. And, not that the college administration does not understand the criticality of this need, but to ensure maximum success, they need to take some extra measures.
Aspiring Minds has been vocal about the importance of multi-year assessments for grad students; starting as early as even the first year. And, through their signature skill assessment exam, AMCAT, they have shown that it is not that difficult also to achieve a higher rate of success in campus placement.
Confidence is the key and strong communication is one of the essential supporting poles for students to do great during campus placement. Preparing them with amcat exam through multi-year assessments can help attain both these; Confidence and strong communication skills.
Over many years, several educational institutes have benefited from this multi-year assessment pattern for successful campus placement. And, we are delighted to share yet another success story on this.
Once again, recently, amcat saw a significant improvement in a college's campus hiring percentage, reflecting the employability level of their students. This is the case study of Chandigarh University.
Chandigarh University has a department of Career Development which conducts rigorous training for their placement program. Following the advice, they started preparing their students for the job market right from the very first year.
For 2019 batch, CU conducted multiple AMCAT tests and customized their training programs basis the feedback report after each assessment. Hence, students were trained as per their needs – rigorously in areas where high improvement was required; while brushing-up their strong areas.
As a result, students have shown significant improvement from the time when they first took AMCAT till now. Here are some key findings: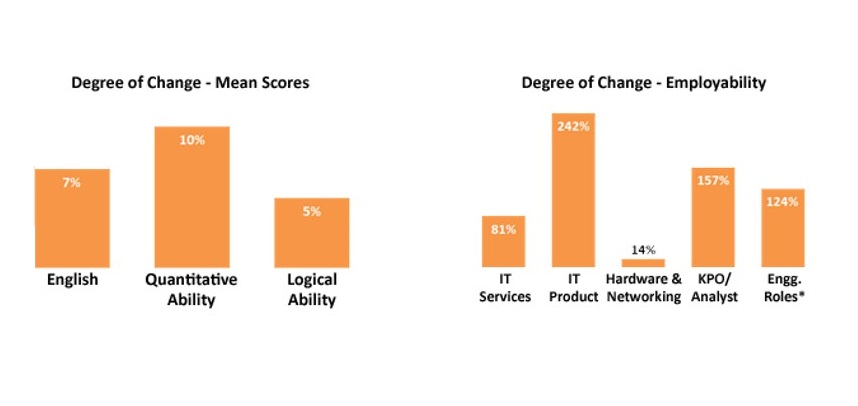 As clear from the above graphs;
– Significant improvement was noticed in AMCAT scores, with degree of change as high as 10%.

– High improvement was noticed in employability, with degree of change as high as 242%.

– Degree of change up to 157% was noticed in KPO/Analyst job role, while 124% in Engg roles.
Aspiring Minds assessments like AMCAT, SVAR and WriteX have helped us prepare our students better. WriteX helps us analyse the student's writing skills on parameter like grammar, content ideas, writing style, flow of thoughts, etc. while SVAR enables us to have an unbiased evaluation of student's fluency, pronunciation, intonation, listening and comprehensive abilities.
                               -Mr. Pardeep Bansal, Associate Director Career Development, Chandigarh University
Conclusion
It is thus manifested that conducting multi-year assessments is the key to improve the rate of campus placements. Not only does it helps students improve their employability skills, but also guide them find the best fit career.
What are you waiting for then?! Schedule amcat test for your students now and help them get ready when companies start hiring for these batches.