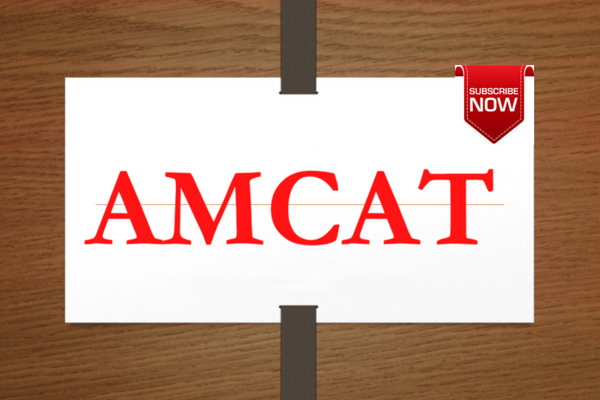 The AMCAT exam has changed the face of the job market. Even during the COVID-19 times, AMCAT stood tall and helped employees find their
AMCAT Test has changed the face of the job market and has seen new heights every day since its inception. Started off as a module to bring students and recruiters under one roof. AMCAT today plays host to thousands of companies.
What is the AMCAT Exam
AMCAT or Aspiring Minds Computer Adaptive Test evaluates candidates on the basis of their core skills which includes reasoning skills, quantitative aptitude, English, and technical skills. The technical module is different for each candidate and depends on the course or the subject they opt for.
AMCAT is an adaptive test. That means, it adapts itself according to your answers. Wrong answers will mean easier questions but lesser marks. While the right answers will mean slightly tougher questions but you will have the chance to score more.
Who is eligible for the test
Any candidate with a graduate or a postgraduate degree is eligible for the test. Students who are still in the final year of their college are eligible for the AMCAT Test too and can make full use of it to bag the best of jobs.
What is the syllabus for the AMCAT exam?
The AMCAT Test is divided into four different modules. Of these, three modules are the same for each candidate, namely English, Logical Reasoning, and Quant. The fourth module depends on the discretion of the candidate. For engineering students it will be different, for those with a degree in arts or those who are pursuing arts, it will be different.
Is the AMCAT Test only for engineers?
No, the AMCAT Test is for everyone. The fourth module of the test is tailored such that it can adapt to everyone's taste. Graduates and students from different backgrounds can give the test and make full use of the job opportunities available on the AMCAT jobs portal.
Which companies recognize the test
The AMCAT Test is recognized by over 700 companies. From Reliance Jio to Byju's, the AMCAT test is recognized by most companies. These companies frequently tie-up with AMCAT to put up their job openings on the AMCAT jobs portal and that in itself says a lot about the trust and reliability of AMCAT.
Now that you know about the AMCAT Test and what it is about, you can schedule your test at the earliest and give your best to it. With a good percentile, you stand a great chance to grab any job of your choice.