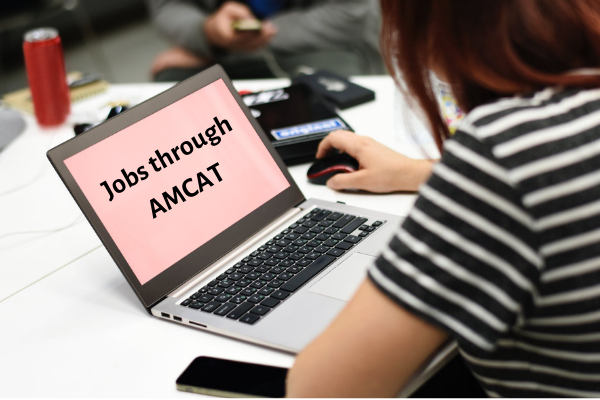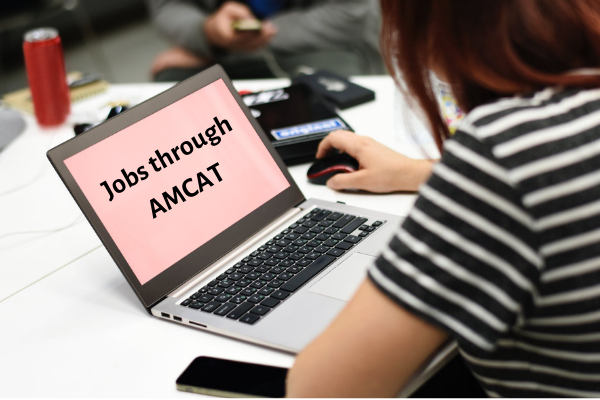 AMCAT acts as a bridge between job seekers and recruiter. Through the AMCAT exam, you can showcase your skillset and let your abilities do the talking. Moreover, once you have subscribed, you will get access to the best exclusive job opportunities, which will make it easier for you to start your career amid the pandemic.
There are plenty of fresher job opportunities available for you on the portal. All you need to do is get a good AMCAT score and quantify your skills. Here are some of the exclusive AMCAT jobs that you can apply while staying at home.
WhiteHat Jr – Online Tutors
If you are a female with B.E/B. Tech in CSE or ECE, BCA, MSc, B.Sc, MCA or M.Tech, then you can apply for this job opportunity on the job portal. The salary range is between INR 4.8 LPA to INR 20 LPA depending on your performance. All you need is Laptop/Desktop with a working broadband connection.
In addition to that, to interact with global students you need to have a good command over English. You don't need to have prior coding experience or knowledge to apply for this job role.
Edureka – Associate Inside Sales Manager
Edureka is an interactive online learning platform, which offers live instructor-led courses for working professionals to improve their skillsets. This is a work from home job opportunity for Freshers who want to make a career in Sales.
Any graduate from 2018 to 2020 batch can apply for this opening in Banglore. A successful candidate will work with the sales team, marketing team, content team and support team. You will have to perform outbound calls to potential customers, generate leads and understand their learning requirement. If you think you are the right candidate for the job, then apply here.
PeryCap – Business Analyst / Equity Analyst
Peryton Securities Consultants Private Limited (PeryCap) gathers efficient analysts to create a unique, business focus research and analysis in the Global Stock Market. If selected as a Business Analyst you will be doing research and analysis on the global equity exchanges like NYSE, NASDAQ and AMEX.
To be eligible for this opportunity you need to be 2018 to 2020 graduate with B. Tech, B.E, BBA or BCA. Moreover, you need to have a basic understanding of technology and the ability to handle pressure and deadline, so don't waste any more time and apply for this exclusive opportunity.
Rupeek Fintech – Tech Support Engineer
This is a leading fintech start-up as an asset-backed online lending platform aiming to disrupt traditional brick and mortar. Backed by top-tier investors including Sequoia and Accel. If you are interested to start your career as a Tech Support Engineer, then you should definitely consider this opportunity.
As a Technical support Engineer, you will have to solve issues occurring in any product by understanding the problem and connecting with different teams. Moreover, communicating effectively with cross-functional teams to ensure seamlessly transaction flow and completion within the target and 100% process adherence.
Instrukart Holdings – Trainee Analyst
Instrukart Holding is with a vision to become the most recognized instrumentation Brand globally and trusted partners for process control instruments in the E-commerce industry. To apply for this you need to have a course specialisation in B.E, B.Tech (Instrumentation /ECE /EEE) or MBA Marketing.
Moreover, being part of the CRM team your role is to be the domain expertise and analyze the customer's requirement. You need to interact with customers across the world and provide the ideal solution. Having expertise in Digital Marketing, working knowledge of MS Office (Outlook, Word and Excel) and excellent verbal and written communication skills. You can find this opportunity here.
Conclusion
This is just a glimpse of some of the top opportunities that you should apply best AMCAT. All you need to do to get the best possible opportunities is to prepare well for the AMCAT exam and get a good AMCAT score.