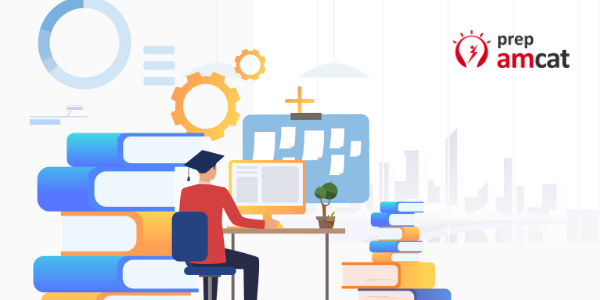 The time that we are into today is extremely competitive, and just the academic scores are not going to help alone to make an impression on the recruiter. Apart from the scores, something more is needed to let the recruiter know about the readiness to be able to face the challenges in the corporate world. One can showcase the same with their polished skills, that is where Prep AMCAT makes its entry into a candidate's life.
If in case, you are unsure about your readiness and you want to improve and know where do you stand in terms of your preparation then do not wait and take Prep AMCAT now. In order to get the best job opportunities, you need to get a good AMCAT score across all the modules. And for that, you need to prepare well for the exam.
What is the appropriate time to prepare for the AMCAT Exam?
It is never too late to give the AMCAT exam, you can give it whenever you want and when you feel that you are prepared and ready. For students, it is best to start preparing for the exam in the last year of their college, so that by the time they are done with the college they are well prepared for the exam. On the other hand, experienced candidates can give the AMCAT exam during their job in order to get a better work opportunity as AMCAT will give a boost to their career.
Now, comes the most important question when and how to prepare for the AMCAT exam. Below, are some tips that can make your preparation a success.
It does not matter which exam you are taking; it is important that you give your best. Moreover, with steadiness and dedication, you can achieve anything. To prepare for the AMCAT exam sample question papers are available online which can help you take your preparation to the next level.
Apart from that, you can also take the help of Prep AMCAT. This is a mock version of the actual exam. It will show you the actual picture of where you stand and how well are you prepared for the AMCAT exam.
Things one should know about Prep AMCAT
Prep AMCAT covers all the modules that one will be facing in the real test in 3 hours.
One needs to take the Prep AMCAT within 1 month of buying the Prep AMCAT credits.
Be ready to write AMCAT at the centre & be prepared for your dream job.
Prep AMCAT consists of all the important modules of AMCAT including your specialization, but it does not cover the personality module.
Efficient utilization of these preparation materials and targeting your weaker section can help you make significant progress in your AMCAT preparation. Do not miss a chance and take Prep AMCAT now!