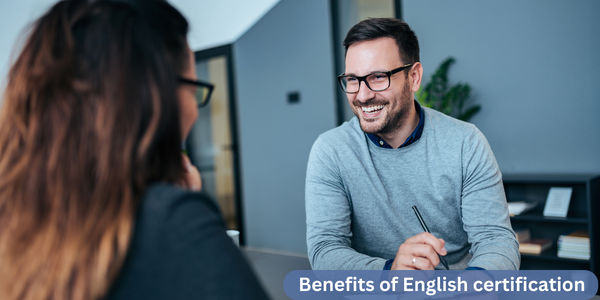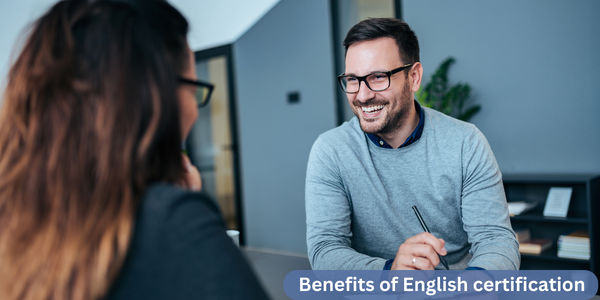 In today's competitive job market, having a strong command of the English language is essential for career success. AMCAT offers an AI & ML powered English certification that can significantly enhance your employability, particularly in job interviews. In this blog post, we will explore the importance and benefits of an AMCAT English certification and its relevance to showcasing good communication skills in a job interview.
Validating English Language Proficiency:
The AMCAT English certification serves as a validation of your English language proficiency. It demonstrates to employers that you have the necessary skills to communicate effectively, both verbally and in writing. This certification provides tangible proof of your language abilities and enhances your credibility as a candidate.
Also Read: Importance Of Certifications In Technology Industry
Confidence in Communication:
Good communication skills are essential for a successful job interview, and an AMCAT English certification can boost your confidence. The certification signifies that you have undergone a standardized assessment of your English language skills, giving you the assurance to communicate clearly, fluently, and with grammatical accuracy during the interview process.
Enhanced Employability:
Employers highly value candidates with strong communication skills. An AMCAT English certification can set you apart from other candidates by showcasing your language proficiency. It demonstrates your commitment to personal development and highlights your ability to effectively convey information, collaborate with colleagues, and interact with clients, all of which are crucial for job success.
Also Read: Relevance of English Language for Effective Communication
Overcoming Language Barriers:
In today's globalized workforce, good communication skills are vital for overcoming language barriers. With an AMCAT English certification, you can demonstrate your ability to navigate diverse work environments and communicate with colleagues and clients from different cultural backgrounds. This certification provides evidence that you possess the language skills required for effective cross-cultural communication.
Accurate Expression of Ideas:
During a job interview, expressing your ideas clearly and concisely is essential. The AMCAT English certification ensures that you have a solid foundation in grammar, vocabulary, and sentence structure, allowing you to articulate your thoughts accurately. This proficiency enables you to convey your qualifications, skills, and experiences effectively, leaving a lasting impression on the interviewer.
Improved Professional Networking:
Networking is a valuable aspect of career growth, and effective communication is key to building professional connections. An AMCAT English certification enhances your networking abilities by enabling you to engage in meaningful conversations, articulate your professional goals, and establish rapport with industry professionals. Strong English skills make you more approachable and facilitate effective communication in networking events and conferences.
Also Read: 4 Best Certification Courses For Freshers
Advancement Opportunities:
Good communication skills often lead to increased opportunities for career advancement. Employers recognize the value of candidates who can effectively communicate with team members, clients, and stakeholders. An AMCAT English certification positions you as a candidate with the potential to assume leadership roles, handle client-facing responsibilities, and contribute to organizational growth.
An AMCAT English certification holds immense importance in today's job market, where effective communication skills are highly valued. This certification validates your English language proficiency, boosts your confidence, enhances your employability, and enables you to overcome language barriers. By showcasing good communication skills through an AMCAT English certification, you can significantly increase your chances of success in job interviews and pave the way for a successful career.