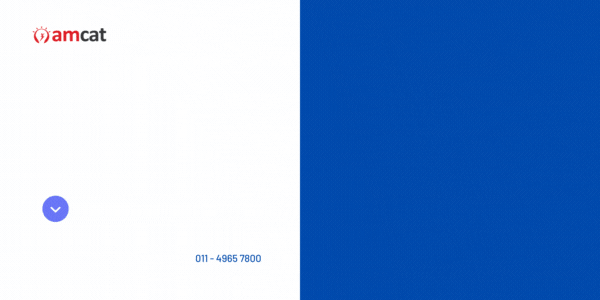 Resumes are an important document in the hiring process which highlights your skills and knowledge to the hiring manager. To get a good job, it is important to have the best resume with all its essential elements, including but not limited to, education history, work experience, contact information, hobbies, and skills. Another element that is much more important than other elements is the Declaration in resume. There is no law as such which says a declaration should be added in a resume.
What is a Declaration in Resume?
A declaration in the resume makes the hiring manager believe that all the details mentioned by the candidate in the resume are true. A declaration is nothing but a statement by the candidate with her or his signature, place, and date evidencing that the information and facts provided are true in all aspects.
Is the Declaration in Resume Necessary to Add?
There is no law as such which says a declaration should be added in a resume. But if you add a declaration in resume, there are a lot of positives that come out of it. Remember that a resume is the only way a candidate is selected for an interview and that is why it is important to showcase as much integrity and professionalism as may be possible via a resume. Adding a declaration shows candidates' integrity and completes the resume in a formal and professional way.
When to add a declaration in your CV or Resume?
A declaration can be added for both fresher and experienced job applications. Moreover, declarations can be added regardless if the employer is a private company, educational institute, non-profit organization, or governmental company. A declaration may sometimes be more urgent to add if a resume is sent to the employer via a referral and there is no direct contact between the candidate and employer to verify the authenticity of the information.
Register for AMCAT | India's Leading Fresher's Assessment And Job Site (myamcat.com)
Does Declaration in Resume Benefit You?
Many candidates provide false information on their resume to land a job and organizations get to know after hiring that the candidate does not actually possess the requisite skill to do the job. To avoid such tough situations for the organization, employers always look for ways to verify during the hiring process that the candidate will be able to meet the stated job requirements. One such verification is provided by declaration as it instills confidence in the employer that the candidate has the skills to do the job. Apart from this, another benefit of doing a declaration is that it shows the candidate is confident about the information provided and the candidate can be relied upon. This ensures transparency of information and builds trust with the hiring team.
How to Write a Declaration in Resume (As a Fresher and as an Experienced)?
Irrespective of the fact that the candidate is a fresher or experienced, a declaration in resume should generally contain the below elements:
Statement of declaration – A statement should be of one to two sentences and should be clear and simple to read and understand.
Signature – This is the most important element which certifies that the declaration is provided by the candidate only. Under the signature, do not forget to add your first and last name.
Place – Adding place verifies that the candidate is available in the job location.
Date – Adding a date verifies that the resume is most up-to-date.
Format/Template of Declaration in Resume
There is no defined format for declaration in resume. The format will depend on the structure and need of the resume. Generally, the best place to add a declaration is considered as the bottom of the resume. Most commonly, the declaration contains the statement followed by the place and date below the statement on the left side of the page and a signature with the name below the statement on the right side. Let us see below an example of how the above elements will be constructed to form a declaration:
I hereby confirm that the information provided is true and correct to the best of my belief.
Date: 11/30/2022                                                                                                     Signature
Place: New Delhi                                                                                                     (ABC)
Examples of Declaration in Resume
Whenever you are in doubt about how to write a statement in a declaration, use any of of the below example that suits your resume the most:
By signing below, I certify all information is true and correct to the best of my knowledge.
I hereby declare all of the information above is accurate and correct.
I genuinely declare that all information provided above is true to my knowledge.
I vouch for the accuracy of all the material in this CV.
I attest that every piece of information on my CV is true and verifiable.
All information above is right and truthful to my knowledge and faith.
All the facts in this resume are correct and truthful.
I hereby declare that all the information given above is true and correct to the best of my knowledge.
All statements above are free of errors, and I take full liability for the correctness of the information.
I declare that the information listed above is the best of my knowledge and I will be responsible for any deviation from them at the next stage.
To the best of my knowledge and belief, each of the aforementioned specifics is accurate. I will work very hard to carry out whatever tasks you may be willing to entrust me with competently and attentively.
I hereby solemnly affirm that the facts listed above are accurate
All the above information provided by me is accurate to the best of my knowledge and belief. I sincerely hope you will kindly evaluate my application and give me the chance to work in your firm. I pledge that, if given the chance, I will complete my assignment to my superiors' utmost satisfaction.
I attest that every piece of information on my CV is accurate and verifiable. If something changes, I'll let you know straight away immediately. I am aware that if any of the details turn out to be false, I will be held entirely responsible.
I'd like to take this chance to thank you for looking through my CV and ask that you consider hiring me for a position in your prestigious company that matches my qualifications. The information presented above is current and accurate.
I gravely announce that facts of information and facts in the resume are inclusive and correct and I take full liability for the correctness of the information.
I hereby declare that all information furnished in this resume is true and correct. I authorize the investigation of all statements contained herein as may be necessary for acquiring the information required by the company, including a background check and medical examination.
What to Add and What to Avoid when Writing Declaration in a Resume?
Do's and Don'ts on writing a declaration are given below for your reference:
Do check the declaration for any spelling or grammatical errors.
Do check the readability of statements to ensure it is easy to read and comprehend.
Don't use technical and ambiguous words in declarations. Keep simple and short.
Don't change the font and style of the declaration from the rest of the resume. Do not put declarations in bullet points or numbers.
Don't scan your signature and always digitally or manually sign it.
Conclusion
Writing a declaration is not difficult as all declarations follow similar content and structure. What is important is to remember that the declaration added will be of no use if the resume content is incorrect. So, please make sure to include only truthful statements in the resume.
FAQs:
Q.1 What should I write in declaration in resume?
Ans. In a declaration, include one to two line statements certifying the information furnished is correct. Add your signature, name, place, and date with the statement.
Q2. Is declaration required in a resume?
Ans. A declaration is not legally required in a resume but adding a declaration makes your resume look more professional and truthful.
Q3. How Long Should the Declaration Be?
Ans. A declaration is usually of one to two lines. There is no defined format and structure of the declaration, but it is advisable to keep it as simple as may be possible.
Q4. How do I write a declaration in resume?
Ans. When writing a declaration in a resume, use simple and easy-to-read words. Do not complex the statement by using legal or technical words. Proofread the declaration before submitting the resume.
Q5. Can I add a declaration on a CV?
Ans. Yes, declarations can be added to a CV. This makes a good first impression on the hiring manager. It is advisable to add a declaration at the bottom of the CV.