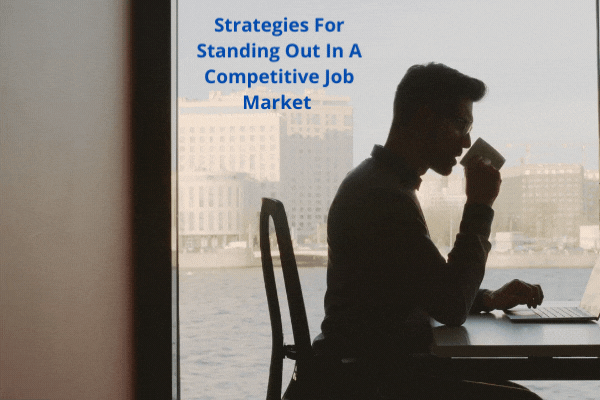 To stand out in a competitive job market, all that you need is a perfect balance of education, experience, and abilities at the same time. It's also important to establish your own personal brand. Learning about different strategies for standing out from the crowd will help you find the perfect job. In this post, we'll talk about what it means to work in a competitive job market and share techniques to help you stand out.
We thought of ending the week with a little list to help you in those moments where you're having some doubts and flickering confidence in terms of finding a job. No matter what job you're looking for, these tips will help you to survive today's competitive job market.
Know your worth
It is always essential to get what you deserve rather than settling for less. Questions of worthiness can defeat even the most qualified candidates. Knowing your worth is essential for achieving what you deserve and refusing to settle for less. Believe that you are entitled to your ideal career!
Know what you want and don't want
Self-reflection and understanding of your requirements and desires will assist in your job search. ⁠This particular point is important. It's just as vital to know what you don't want as it is to know what you do want. That clarity and conviction will help you in your job search since you will come across as energetic and passionate. It will be quite tough to find what you want in a job if you don't know what you're looking for. Self-reflection and knowledge of your requirements and preferences will make it easier to find a suitable job.
Register for AMCAT | India's Leading Fresher's Assessment And Job Site (myamcat.com)
Know what skills you bring to the table
It's important to know what you're strong at and promote your abilities. Understanding and marketing your abilities can help you land the job of your dreams. Because you're selling yourself at an interview, it's critical to know what you're good at and why.
Seek help when you need it
You are not required to accomplish it alone! There are various materials available, including books, videos, seminars, and professional coaching services. Research what can provide you with the push you require.
Although it may appear that you are on your own in your search, you are not. There are numerous excellent tools available, ranging from books to YouTube videos, and seminars to professional coaching services. The support you require is specific to you. So do some study to see what can help you when you need it most.
⁠
Don't give up
Half the battle is perseverance. This process can make us feel really uneasy right before we get our big break. When you're this close to transforming your life and landing the job you want, don't give up.
Since with the growing demand, competition has increased a lot and students apply from different websites and portals to the same job opening which creates a pool of applications there because of which most of the applications go unnoticed, so we are here again to help you apply from AMCAT and we help you cut short the competition as we can bridge that gap between you and the recruiter.
AMCAT is an employment test that brings job seekers and recruiters together. With AMCAT, you can easily identify your talents and abilities, showing the recruiter how capable you are in comparison to other candidates. Additionally, you can also use your AMCAT score to apply for exclusive positions on AMCAT portal and find the right job for you. You can take the AMCAT exam from the comfort of your own home. So, what are you waiting for go and register for AMCAT now!