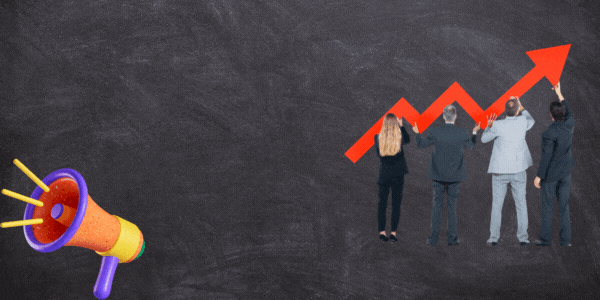 Getting promoted is a big milestone in your professional career. Promotion does not mean just an increase in the pay scale but also an increase in work duties. Once promoted, you are ready to take up new tasks and challenges. One such challenge can be adjusting relationships with peers who were not promoted with you.
Planning should be done prior to the day of promotion on what the next six months or one year should look like. Aside from work objectives, plans should be made for how to express gratitude to seniors after promotion and how to collaborate with peers. There is a chance that you will encounter people who are dissatisfied with your promotion and believe you did not deserve it.
To handle promotion over peers, the first thing to remember is to not get swayed away by achievement in front of peers. Speak politely, maintain calmness, and do not brag about promotion. This may make others more jealous and less motivated to do work. Success requires teamwork, and employees, when unmotivated, will not give their 100 percent to the job and team.
Effective and regular communication is needed to break down barriers with peers. Communicate your strategies and work expectations and understand what they expect from you. A situation is always supposed to get awkward at the beginning, but effective listening and communicating can break the tension. You may not be able to get involved in regular office gossip with them as you used to, but you can still reach out to them to check if they are doing okay and if they need any assistance.
With your change in role and responsibilities, you need to create a line in between so that authority can be maintained. You cannot be taken for granted. Establishing a line from the start sends a clear message about how you expect things to progress.
Register for AMCAT | India's Leading Fresher's Assessment And Job Site (myamcat.com)
Show gratitude to all team members and work in unity as a team. As and when you get a chance, recognize the efforts of a team member. Recognition may or may not be in monetary terms. Even a few words of appreciation in front of everyone goes a long way in motivating an employee. Show your team members that you are always and easily approachable to listen to their questions and queries. This is going to take time but will surely establish your colleagues' trust in you.
Follow the above tips when managing your peers, and if you still feel there is someone who is not satisfied with your promotion or is not ready to accept you as manager, make time for one-on-one communication and have a transparent conversation about what you should do next to move things forward. Tell them how you managed to get promoted and provide input on what they can do further to move you up the rank.
There is no substitute for hard work. Focus on achieving work goals and prove that the decision to promote you was right. Be confident, believe in your abilities, show effective leadership, and do not worry about the outside noise. Change takes time, and people will sooner or later recognize you as their leader.
FAQ's
What should I do if another person is given my promotion?
Ask questions like, "What should I be working on to be eligible for a promotion in the future? " to keep the conversation about you.
Don't fight or attempt to justify why your colleague shouldn't have gotten the position, even though it is perfectly fine to show your disappointment at not getting the position.
When you get a promotion, what should you say to your coworkers
According to experts, you must show gratitude and excitement to the person who told you about the promotion. A simple "Wow, that's excellent news" or "Fantastic, I'm extremely excited" are good starts if you hear the news in person.
How do you adjust after getting a promotion?
Plan beforehand, folks. Visit your new boss. Make sure you understand the team's goals and how they relate to the overarching business plan. Talk about your short- and long-term objectives, as well as how you plan to measure progress.