Aspiring Minds, India's leading employability solutions firm was honoured with the Star Partner Award by HCL Technologies. The award given at the HCL Technologies' Strengthening Partnership Conference, recognized Aspiring Minds' efforts to work closely with its clients partnering to achieve excellence in assessments, sourcing and operations to achieve scalable acquisition of the 'right' talent.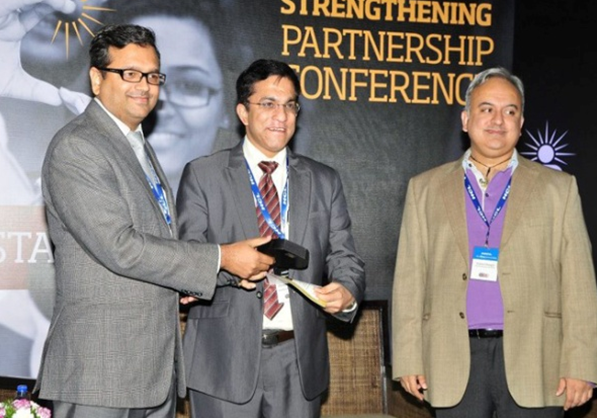 Maneesh Sharma, a mainstay of Aspiring Minds' Client Solutions Team received the prestigious award from Mr. Prithvi Shergill, Chief Human Resource Office and            Mr. Naveen Narayanan, Global Head, Recruitment at HCL Technologies.
We started with 45 companies in 2011, today, more than 280 companies use AMCAT, Read more to know which all companies would consider your AMCAT score!