Aspiring Minds' Campus Ambassadors (AMCAs) of 2013-14 session helped us in conducting a small survey on AMCAT in their respective colleges. Approximately 2000 students from various Engineering colleges across the country participated in this survey. Major finding of the survey are highlighted below:
65% of the students knows about AMCAT and have taken the test. Out of the remaining 35%, 19% students are planning to take AMCAT in near future.
89% of the students rated their experience with AMCAT as Excellent, Very Good & Good.
92% of the students said that they would recommend other job seekers to take AMCAT.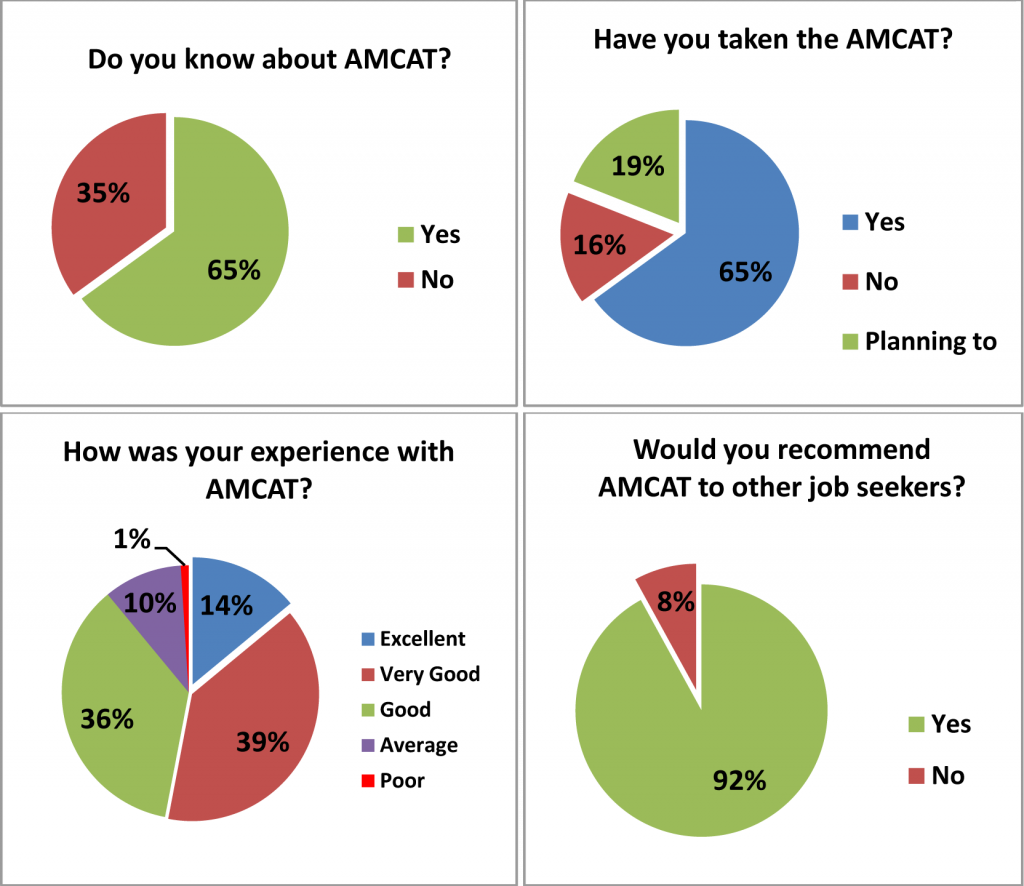 How has been your experience with AMCAT so far? Would you recommend AMCAT to other job seekers? We would love to hear from you. Share your feedback with us on Facebook at www.facebook.com/myamcat
Haven't taken AMCAT yet, book your test slot today at visit www.myamcat.com/schedule-test