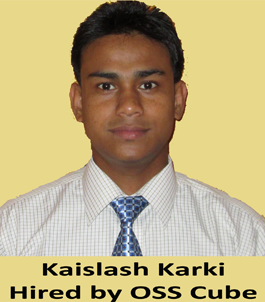 I am Kailash Karki and I have completed MCA from Graphic Era University, Dehradun. I would like to thank AMCAT for giving me this wonderful opportunity and the perfect platform to start my career. I cannot thank amcat enough because not only did they help me in getting a job but also ensured that the whole process was smooth and fast. AMCAT is doing a great job at helping out people like me and I would like to congratulate them for their commendable work and wish them all success in the future. I hope AMCAT keeps up the good work of lighting the way of the aspirants in the years to come.
Kailash Karki, Graphic Era University
Hired by OSS Cube
Visit http://www.myamcat.com/schedule-test and book your slot today!