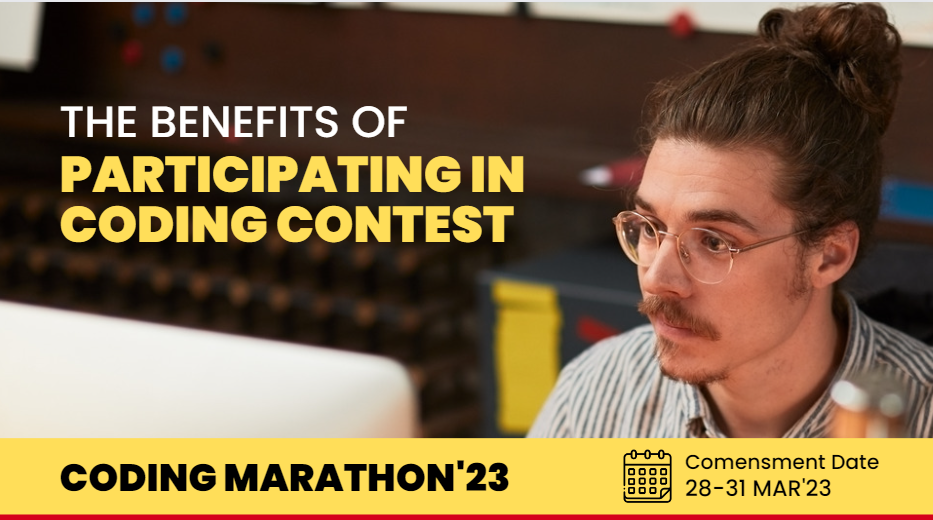 Coding competitions are an important platform for programmers to showcase their skills and improve their coding abilities. These competitions provide a challenging environment where participants can solve complex problems within a given time limit. By participating in coding competitions, programmers can improve their problem-solving skills, programming proficiency, and familiarity with programming languages and tools.
Apart from that, coding competitions can be a fun way to challenge oneself and push personal limits. Participants can compete against others or against their own personal best. Participating in coding competitions can help build a portfolio of projects and solutions. Moreover, coding competitions can provide networking opportunities, allowing participants to meet other programmers, potential collaborators, and even future employers.
Also Read: Coding Marathon: Step Up your Coding Game
Students from all around the world are welcome to attend the 4-day long AMCAT's Coding Marathon from March 28th to 31st. The participants' technical and coding skills will be put to the test in this, one of the biggest coding competitions. If you think you have what it takes to be a champion programmer, then this virtual competition is for you. The 150-minute coding competition will include multiple-choice questions on fundamental programming concepts, seven debugging problem statements, and two coding problem statements.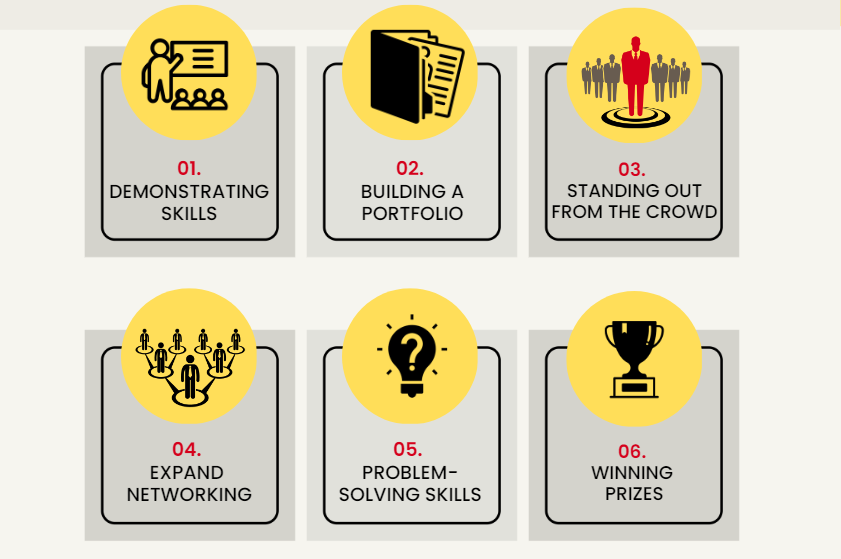 Let us take you through why participating in coding competitions can be a valuable experience. Mentioned below are 6 major reasons for the same:
Demonstrating skills: Participating in coding contests shows that a candidate has the skills and knowledge required to solve complex programming problems under the given timelines. This can be an effective way to showcase their abilities to potential employers.
Building a portfolio: Many coding contests involve working on real-world problems or projects, which can help candidates build a portfolio of work that showcase their skills and expertise.
Standing out from the crowd: Participation and success in coding contests can set a candidate apart from other job applicants and show that they have a genuine interest in coding and are willing to put in extra effort to develop their skills.
Making connections: Taking part in coding contests can provide opportunities to network with other programmers, industry professionals, and potential employers. This can lead to valuable connections and potential job opportunities.
Improving problem-solving skills: Coding contests often involve solving challenging problems that require creative thinking and problem-solving skills. Developing these skills can be beneficial for candidates in their future job roles.
Winning exciting prizes: Do not wait and register now for Coding Marathon and stand a chance to win prizes worth INR 1 Lakh.


Register for Coding Marathon Largest Coding Event and stand a chance to win prizes worth INR 1,00,000/- 
All you computer programmers out there, listen up! Join the ultimate coding competition to show off your expertise. Register for our coding competition right away to be eligible to win 1 Lakh rupees worth of prizes. Take advantage of this chance to improve your coding skills by not passing them up.