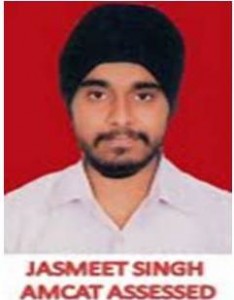 Deciding your right career path is more difficult than to decide the girl to marry. It's not necessary the qualification and education that you possess will decide your right career path, but it may help sometimes. For me the education that I posses have not guided my career. I am an MBA in Finance working in Braahmam Net Solutions as a Project Management – Team Lead which does not relate to Finance at all, but my will and interest do.
The year 2009 was the year of disappointment; The Recession hit the International Markets which also affected Indian Market due to which the Placements from the college got affected badly. Unfortunately I had to pass out from the college in this year, and had to face the Global disappointment. But it was fortunate for me that I had registered in Aspiring Minds and scored a good number in AMCAT. After sitting two months at home and next day of my rejection in Bank of America, I received a mail from Aspiring Minds that I have to sit for an interview in Braahmam Net Solutions, Noida for the position of Project Coordinator.
Honestly speaking I did not know much about this profile, but there is saying that "Prayers go up and Blessings go down". I appeared for the interview which has only 1 position vacant that I had to fight with multiple peoples.
But it was my calmness, presence of mind and ability to relate this job with my passion i.e. to play the football that had helped me to get this job, as I quoted that this job is similar to the game that I had been playing for 10 years.
Being a finance guy had put a lot of questions in mind of my friends and relatives who have tried hard to convince me that I should change my job as I was wasting my ability. But they did not realize that I was just about to identify my real capability i.e. Project Management.
Within the 10 Months of my career, I became the first person in the company to become the Senior Project Coordinator in the Probation Period. Then there was no looking backward. I have done number of projects with lots of mistakes but learning from these mistakes had increased the maturity level in me. I always tried to extract as much as the information from my peers and seniors and on the later stage transferred as much as the information to the Juniors. Today I am working as a Team Lead of a department and working on a very prestigious Project for the company and leading a team of 13 people.
I believe People Management is more important that any other form of Management. If one can manage people, every other thing will go in the right direction.
But whenever I will look back, I will never forget the Aspiring Minds which has actually given me the opportunity to enter my dream life. Thank you so much!!
Jasmeet Singh, 2009 batch
Delhi Institute of Advanced Studies 
Hired by Braahmam Net Solutions
More than ten lakh students have taken AMCAT, each month more than 70,000 interview calls are given by companies based on AMCAT. 200+ companies recognize AMCAT and each month more than 60 new companies use AMCAT to recruit freshers.Visit http://www.myamcat.com to know more!