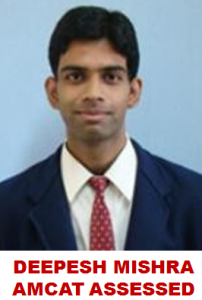 That was a pleasant morning when I received a message from AMCAT that I have been shortlisted for the interview of Sears IT & Management Services.
I checked the Job Post and confirmed it. After some days I got my interview call letter through email from AMCAT. First we had the GD round, after some time our GD results are announced, and I was very happy after listening my name in the list of selected candidates. I reached the place where the interviews are scheduled; there we got the chance to interact with company professionals for the first time. Some points should be kept in mind while going for the interview:
1. Don't take or ask to take seat by yourself, keep standing until the interviewer asks you to take seat.
2. Way of walking and holding file gives your first impression.
3. Always be humble and fully honest to the interviewer,
if you don't have answer to any question then reply as much as you know and politely say that I know this much and if necessary I will learn it.
So I was called for interview, I entered and took permission, the interviewer asked me to come and offered me to have some water, in that thing only I guess he would have judged my conversational skills. After that he asked me to have seat, and gave me a paper and pen, and started asking questions with reference of my CV (Mention only those things in your CV about which you have a good knowledge), he also asked me some question regarding OOPS and JAVA, 2 of them I was not able to answer, but I tried my best to answer them honestly, after that he asked me about my achievements. I was told that the results would be mailed soon. After a fortnight I received a mail from AMCAT that I am selected.
The achievement of getting selected at the time of crisis in software industry goes to AMCAT, if AMCAT wouldn't have helped me, I would still be searching a good job. Thank You Team Aspiring Minds !!
Deepesh Mishra, 2011 Batch
Pranveer Singh Institute of Technology, Kanpur, U.P
Hired by Sears IT
More than 25,000 students get career guidance using AMCAT every month.On an average, 30 students are hired through AMCAT every day for various companies for diverse profiles.To know more, visit: http://www.myamcat.com/