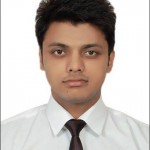 "I did not face any difficulty in looking for a job because I took AMCAT on time."
Sunny Kathariya, Lovely Professional University, 2015 Batch
Aspiring Minds: Tell us something about yourself and your career goals.
Sunny: My name is Sunny Kathariya, I am working as an Associate in Sapient. I did my engineering in CSE from Lovely Professional University. I aim to do something great and exceptional in my life so that people can get inspired by me.
Aspiring Minds: What difficulties did you face while searching for a job and how did you overcome those difficulties?
Sunny: I did not face any difficulty in searching a job because I took AMCAT on time.
Aspiring Minds: Tell us about your experience post giving the AMCAT test and how AMCAT helped you in getting the job at Sapient?
Sunny: I took AMCAT in final year of B.Tech and got good scores. This helped me get selected and clear the first round of the interview process. I eventually secured a job offer from Sapient.
Aspiring Minds: Would you suggest other job seekers to take AMCAT? If yes, why
Sunny: Yes, for sure. AMCAT provides job seekers with a pool of opportunities.
Aspiring Minds: Would you like to share some tips which can help other job seekers in getting a good job?
Sunny: Be clear with your basics. Do not worry when you are not getting a job, as it is only a matter of time before you find one.