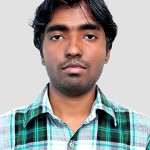 "The best thing about AMCAT is that it includes technical modules along with aptitude modules."
Nikhil Kumar, Cochin University of Science & Technology, 2016 Batch
Aspiring Minds: Tell us something about yourself and your career goals.
Nikhil: My name is Nikhil Kumar. Currently, I am pursuing B.Tech in IT from Cochin University of College & Technology.
Aspiring Minds: What difficulties did you face while searching for a job and how did you overcome those difficulties?
Nikhil: I was not getting much opportunities but then I decided to take AMCAT and scored well. I got a mail from AMCAT stating that I am shortlisted for 42hertz Software India Pvt.Ltd. I always wanted to work in a startup but was not able to get a chance to appear for an interview.
Aspiring Minds: Tell us about your experience post giving the AMCAT test and how AMCAT helped you in getting the job at 42 Hertz Software India Pvt Ltd?
Nikhil: The best thing about AMCAT is that it includes technical modules along with aptitude modules. After taking AMCAT, I directly went for an interview, there were two technical rounds and I didn't have to go through any other written process as I had already taken AMCAT. This is my first job, so it is special and I would like to thank AMCAT.
Aspiring Minds: Would you suggest other job seekers to take AMCAT? If yes, why?
Nikhil: Yes, of course I would suggest all students, who are facing difficulties in getting a job, to take AMCAT test because it gives you an ocean of opportunities.
Aspiring Minds: Would you like to share some tips which can help other job seekers in getting a good job?
Nikhil: For getting a good job in an IT sector, everyone should focus on gaining good technical knowledge and coding skills than just focusing on good marks in college exams.