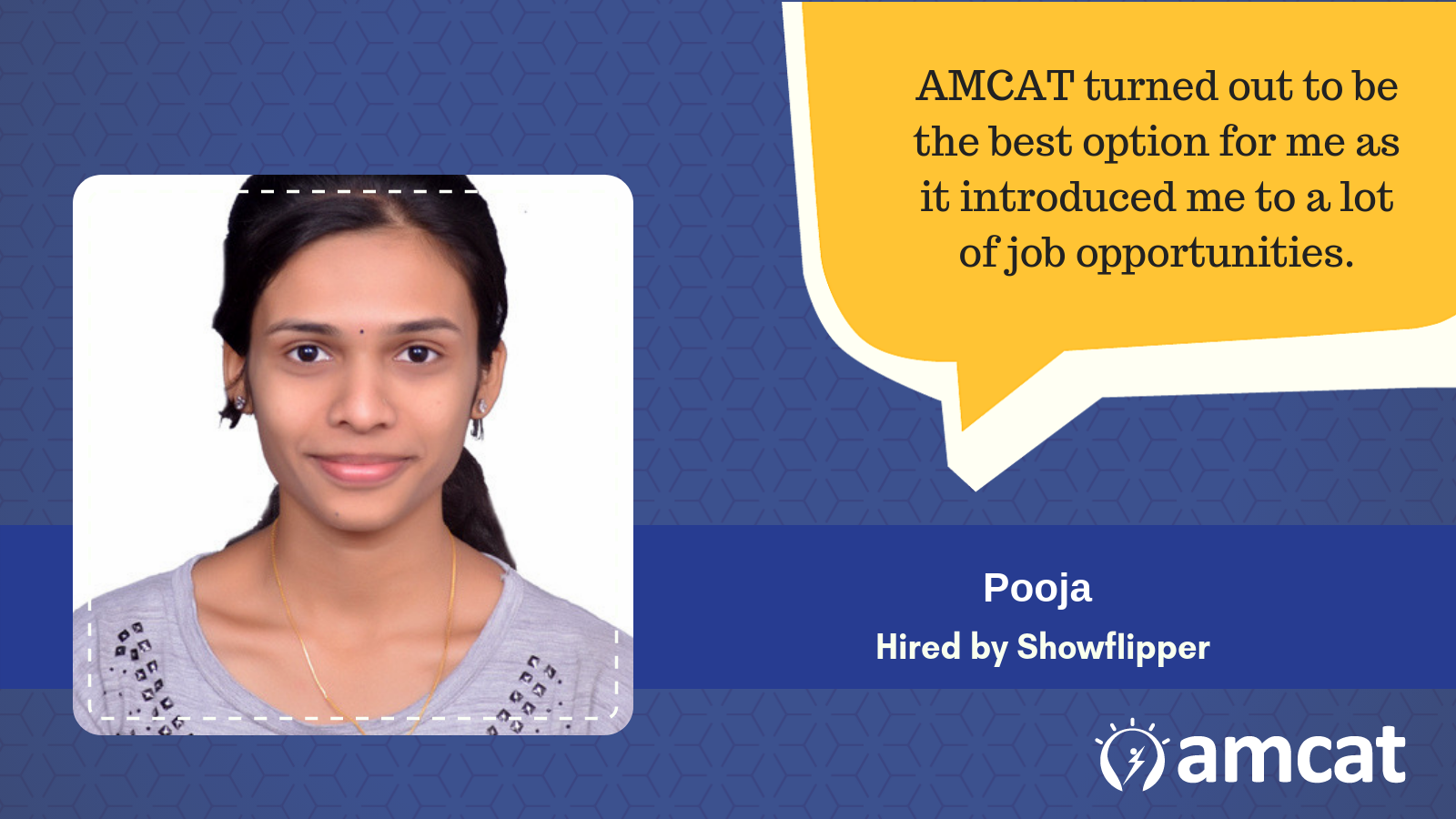 According to the recently published National Employability Report by Aspiring Minds, close to 80% of the engineers are unemployable. What that means is that when it comes to finding a job, the concern is not of the unavailability of good jobs, but the lack of job skills in the candidates.
It is for this very reason, why AMCAT is very crucial for fresh graduates who are looking to bag their first job. AMCAT not only helps in finding latest job opportunities but, also, through its skill assessment format, makes candidates employable.
With more than 2 million candidates already taken the AMCAT in over a decade, and with close to 3 lakhs interview calls set up every month, AMCAT has been playing its role in supporting fresh graduates to find the right opportunity. And, not that it is required, but our thousands of successful AMCAT achievers are the proof of that; who have been sharing their AMCAT reviews.
One such recent AMCAT achiever, Pooja Goture, got her first professional stint through AMCAT when she was struggling to find a suitable job opportunity. Pooja got hired by Showflipper as the PHP developer.
Here's an infographic depicting her AMCAT reviews;

This and several such AMCAT reviews are nothing short of motivating success stories. You too can make your own success story with AMCAT. Schedule your AMCAT today!