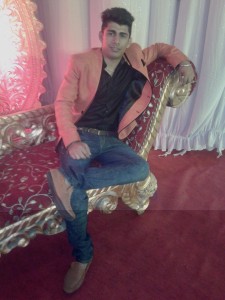 "AMCAT helped a lot in overcoming all my difficulties throughout. I express my deep sense of gratitude towards AMCAT."
Punkit Kharbanda, Delhi University, 2015 Batch
Aspiring Minds: Tell us something about yourself and your career goals?
Punkit: My name is Punkit Kharbanda. My short term goal is to work in a reputed company as a responsible person. And, my long term goal is to reach a level where I can prove my abilities.
Aspiring Minds: What difficulties did you face while searching for a job and how did you overcome those difficulties?
Punkit: I did not face much issues. AMCAT helped a lot in overcoming all my difficulties throughout.
Aspiring Minds: Tell us about your experience post giving the AMCAT test and how AMCAT helped you in getting the job at Techno Species Global Solution?
Punkit: AMCAT is the best platform for freshers to find a good job. I express my deep sense of gratitude towards AMCAT. It really helped me a lot.
Aspiring Minds: Would you suggest other job seekers to take AMCAT? If yes, why.
Punkit: Yes, every fresher should take this test as AMCAT gives you an opportunity to enter into a reputed company which is otherwise quite difficult.
Aspiring Minds: Would you like to share some tips which can help other job seekers in getting a good job?
Punkit: Focus on your technical skills and be confident. All the best.