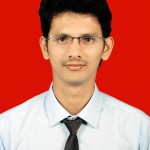 "Through AMCAT, I got the chance to prove my credibility and caliber and got a job at a software MNC"
Rahul Kumar, Institute of Technical Education & Research, 2015 Batch
Aspiring Minds: Tell us something about yourself and your career goals.

Rahul: My name is Rahul Kumar. I have completed my B.tech in IT. I always wanted to be a part of a company which would help me explore and enhance my programming skills so that I can grow further in my career.
Aspiring Minds: What difficulties did you face while searching for a job and how did you overcome those difficulties?
Rahul: I was feeling suffocated, confined and lacked the necessary direction to navigate through my career because I did not have ample opportunities. Through AMCAT, I got the chance to prove my credibility and caliber. After taking the AMCAT test, I was exposed to a lot of job offers from renowned companies like a software MNC.
Aspiring Minds: Tell us about your experience post giving the AMCAT test and how AMCAT helped you in getting the job at a software MNC?
Rahul: The standard of AMCAT test is very good. Through regular practice I could work on skills that needed improvement and my confidence grew. I performed well in AMCAT which eventually helped me in getting a job in a software MNC.

Aspiring Minds: Would you suggest other job seekers to take AMCAT? If yes, why?
Rahul: Yes, the AMCAT test will help you understand your strong points and shortcomings. The AMCAT result sheet has a detailed explanation of how you can improve and which are the skills/areas you need to improve upon. On the basis of your final AMCAT score you will soon start getting job offers from good companies.
Aspiring Minds: Would you like to share some tips which can help other job seekers in getting a good job?

Rahul: Keep practicing. Give your heart and soul into whatever you do. Never lose your morale and be confident.